Mudslide leaves 80 residents stranded near Index


INDEX, Wash. -- A massive landslide has left nearly 100 people stranded near the town of Index.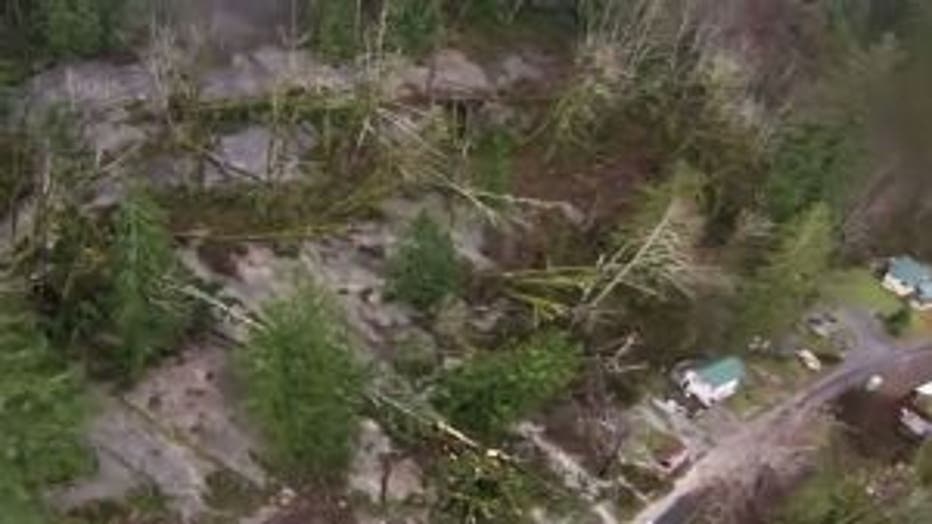 The road is cut off, power is out and the rain isn't helping contractors trying to dig out a new roadway along Mount Index Road in Snohomish County.

Nearly 300 homes are located past the point where the road is cut off.

"The hillside is still sliding," said Index Fire Department Chief Ernie Walters. "We're hopefully waiting for drier weather."

The roadway is privately owned, which means repairs are the responsibility of the Mount Index Riversides Community Club.

Until the roadway is repaired, county power crews will not send workers or equipment into the slide area.

Community president Mark Bollman has been fielding questions from concerned neighbors for days.

"When's the electricity coming back? When can I drive home? And the honest answer is, I don't know at this point," said Bollman.

Police and fire services are also cut off from the mountainside neighborhood. But Walters has a plan to use off-road vehicles to make sure paramedics can respond in an emergency.

Even though workers hurried to repair the washed-out road, members of the community association say they are worried about just how to cover the costs of repair.

"I'm not optimistic, but I'm crossing my fingers," said Bollman. "All options are on the table."

Contractors hope to complete a temporary roadway so power crews can restore energy on Tuesday.