FOX 13 Seattle News and Weather Apps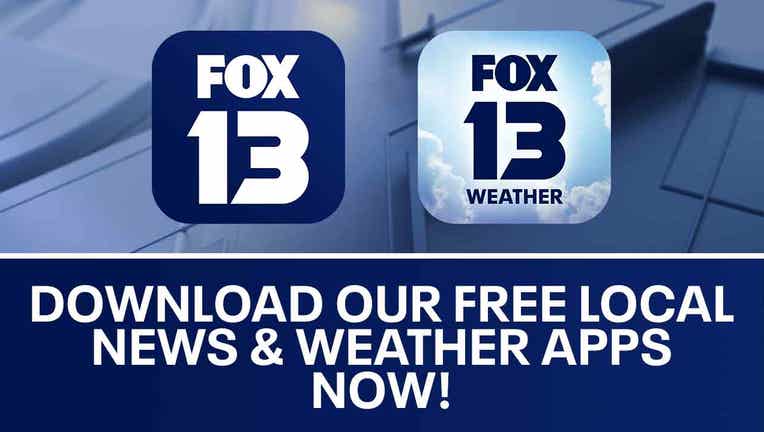 FOX 13 News App
Get the FOX 13 News App for:
News doesn't wait, why should you? Take FOX 13 everywhere you go! Our app connects you with top stories in and around Western Washington — complete with breaking news alerts, live video, and real-time weather forecasts.
We cover topics that matter most to you including local & national headlines, weather, sports, traffic, politics, entertainment, food, education, crime and so much more.
NEWS & VIDEO
- Breaking news delivered as fast as it breaks
- Stay in the know with our in-app live stream
- Streamlined content display for a user-friendly experience
WEATHER
- Hourly conditions and 7-day forecasts so you're always ready
- Interactive radar 24 hours a day
- Fresh video updates from FOX 13's meteorologists
SPORTS
- The best source for news on the Seahawks, Mariners, and Sounders!
Our News App provides you the option to enable specific geolocation tracking for precise location-based advertisements (review our Privacy Policy for more information on our use and sharing of location information).
FOX 13 Weather App
Get the FOX 13 Weather App for:
The FOX 13 Seattle Weather App includes:
* Access to station content specifically for our mobile users
* 250 meter radar, the highest resolution available
* Future radar to see where severe weather is headed
* High resolution satellite cloud imagery
* Current weather updated multiple times per hour
* Daily and Hourly forecasts updated hourly from our computer models
* Ability to add and save your favorite locations
* A fully integrated GPS for current location awareness
* Severe weather alerts from the National Weather Service
* Opt-in push alerts to keep you safe in severe weather