21-year-old jailed for setting Thanksgiving Day fire at Bremerton home
BREMERTON, Wash. -- Bremerton Police have arrested a 21-year-old woman accused of setting fire to a house on Thanksgiving Day.

Police Chief Steven Strachan says in a news release Friday that detectives believe the woman had been drinking, damaged a couch with a knife and then used a propane torch which set the couch on fire.

Police say she wasn't able to control the fire as it spread. A family dog died in the blaze and the home was destroyed.

The woman was jailed for investigation of second-degree arson. She posted $100,000 bail and is to appear in Kitsap County Superior Court Monday.

Bremerton officers and firefighters found the woman outside of the burning house Thursday around 3 a.m., blackened with soot. She was later treated for smoke inhalation at a local hospital.

The fire spread to a neighboring house and officers helped four people out of that home.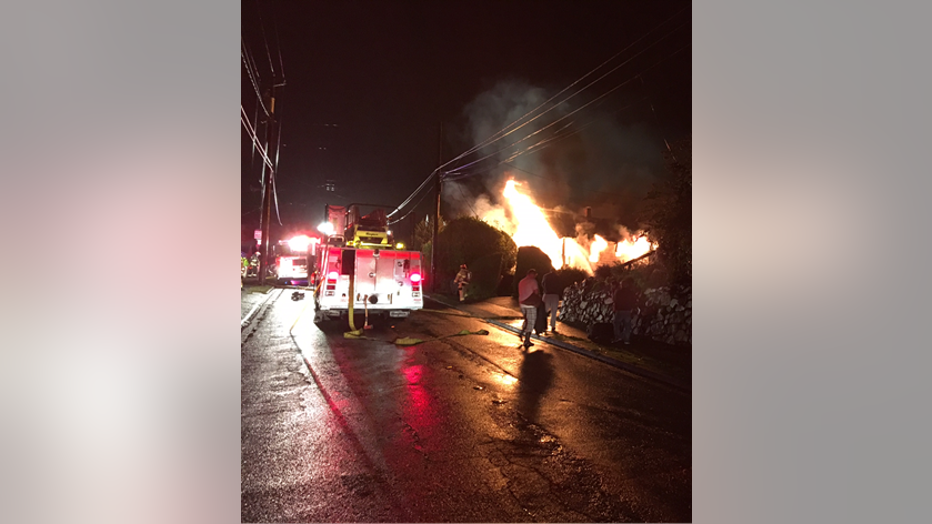 Bremerton Police and Fire responded to a house fire in the 1500 block of Perry Avenue at 2:58 a.m. on Thursday morning, Nov. 24.