3 storms in 3 days: Heavy rainfall to increase landslide threat in Western Washington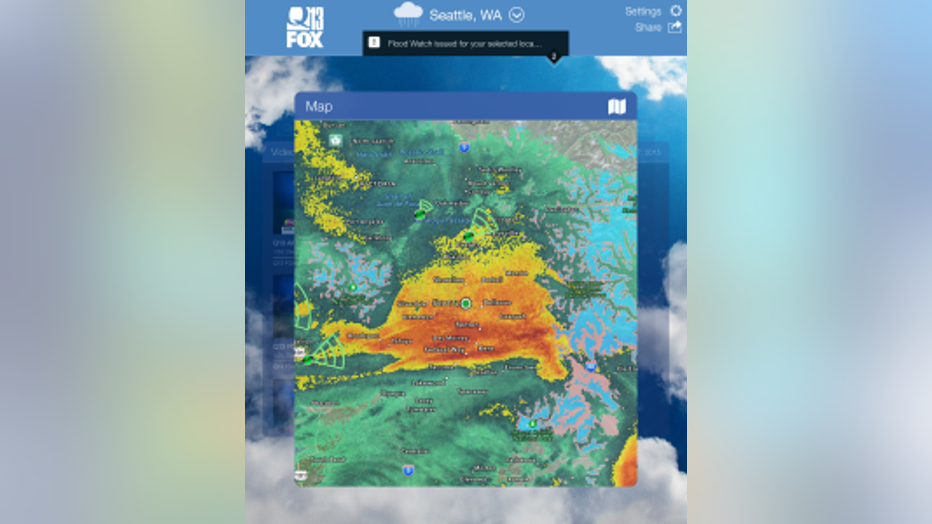 Use the free Q13 Weather app get alerted to severe weather where you are.


SEATTLE -- Brace yourselves.

"Rain, wind and mountain snow. Stormy with possible landslides, river flooding and standing water on roads for commute times," says Q13 Chief Meteorologist Walter Kelley. "3 storms over the next 3 days. Messy."


Heavy rain in the next three days is bringing an increased threat of landslides, the National Weather Service warned Monday.

"Periods of heavy rainfall over the past week have increased soil moisture across Western Washington. Heavy rainfall of 2 to 5 inches across the interior lowlands and 3 to 6 inches along the coast is expected today through Wednesday," a Special Weather Statement read. "This amount of rain will put extra pressure on soil instability... leading to an increased threat of landslides."




"We had one round move through Sunday night," said Q13 Meteorologist Tim Joyce. "Later today we'll get a soggy warm front lift across Western Washington. This front will keep us with rain for most of the day today. Tuesday also looks like a soaker with wind and rain for much of the Western part of the state. Snow levels will be well above the mountain passes, but will lower by Thursday."