Buried bones lead investigators to wife of Arlington man missing for a decade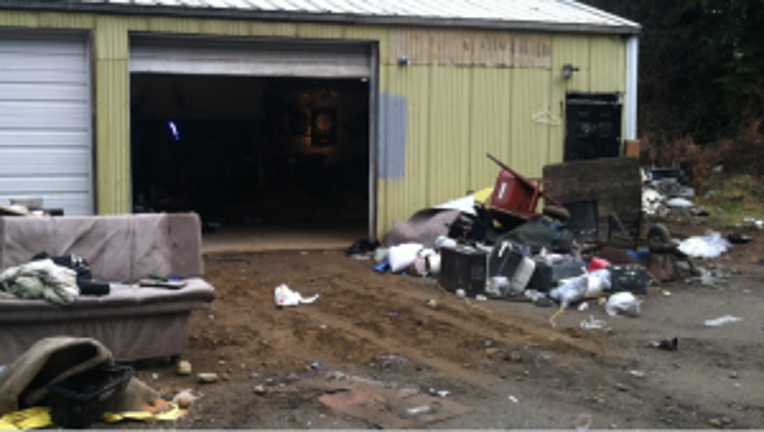 article


ARLINGTON, Wash. -- A 48-year-old woman is in jail after bones likely belonging to her missing ex-husband were found buried under a concrete slab on her property.

Detectives found the human remains buried Thursday after serving a search warrant at the woman's house in the 8100 block of Wade Road in Arlington.

According to the Snohomish County Sheriff's Office, authorities arrested the wife of a man who has been missing since 2004. She was booked into the Snohomish County jail.

Because the manner of death and identification of the remains are still pending, Q13 FOX is not naming the suspect or the possible victim.   Charging documents have also yet to be filed.

A police report, that reads like a soap opera script, details how the woman allegedly killed her husband a decade ago and successfully hid this fact from investigators for years.

According to court documents, police were unaware the man was even missing until sometime in 2008, when distant out-of-state relatives filed a missing persons report. Police interviewed the man's ex-wife, who told them she hadn't him since he left her for a younger woman in 2004. The woman filed for divorce, and received all of his property and assets, including expensive collector cars and a life insurance policy.

The woman has since remarried.

Police largely let the case drop until earlier this year, when a witness came forward and said he helped bury a body on the Wade Road property in 2005. Police further interviewed friends of the missing man and the woman, and say they found holes in the woman's story.

Investigators also claim to have found two other men who admit helping bury a body on the property, saying the woman came to them and said she had stabbed and killed her husband during a domestic violence dispute.

When police found the body this week, the woman reportedly "acted shocked," and stuck by her story that the missing man left Washington for another woman in 2004.

A vehicle "chop-shop" was also located at the home, and police recovered a stolen vehicle Thursday.

The woman is expected in court next week where she could face 2nd degree murder charges.