Chrysler crushes protests, demands Viper be destroyed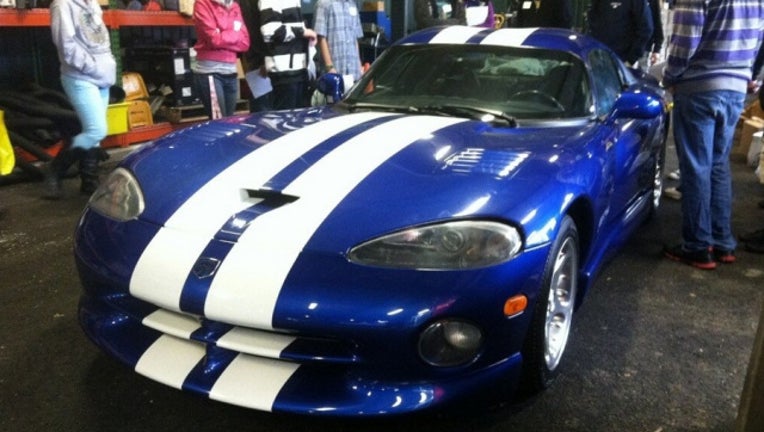 article


OLYMPIA -- Chrysler has heard the cries and shouts of South Puget Sound Community College students who protested an order from the car company that a beloved Dodge Viper loaned to the school be crushed into a cube.

But the car manufacturer doesn't seem to care. The school is still required to crush the classic car.

In a blog post titled "A proper end to the Viper's school days," Chrysler official Mike Driehorst said he "very deeply" appreciated the passionate out-pouring from students to save the Viper. Still, no matter how much students and car enthusiasts love the car, it needs to be crushed, Driehorst said.

"The Vipers in question have no significant historical value... and serve no educational purpose," He said.

The SPSCC currently houses the $250,000 1992 pre-production Viper on loan from the company. Since 1997, the school has used the car as teaching tool and a way to woo students to the college. But

Automotive Technology Professor Norm Chapman said he received a letter from Chrysler earlier this month, saying without specific reasoning that the car with only 304 miles on it needed to be destroyed. The car was donated to the school for specifically for educational purposes, Drierhorst said, and since the car's technology is largely outdated, it no longer serves its purpose.

"With advancements in automotive technology over the past decade, it is unlikely that these vehicles offer any educational value to students," Dreihorst said.

Dreihorst denied allegations that some of the loaned Vipers were involved in crashes, spurring the company to remove them from colleges for legal reasons.

"Chrysler Group has no record of any legal proceedings involving the Dodge Viper vehicles donated to educational institutions being involved in accidents and product liability lawsuits," Dreihorst said.

Chapman said previously they would need to crush the Viper by the end of the month. It is unknown if the school is planning any sort of ceremony or viewing party to usher the car out.

Read Chrysler's full statement here.