From Pierce County, World Vision sends supplies to help up to 1,000 in Texas
FIFE, Wash. -- Relief workers on the ground in Texas say the devastation in person is more catastrophic than what we see on TV.

People across the country are trying to help, including organizations in Washington state.

At World Vision's distribution center in Pierce County on Wednesday, employees loaded up a 53-foot trailer full of goods for people hurting in Texas. The items will be enough to help a 1,000 people. It's World Vision's second trailer since Hurricane Harvey hit Texas.

The resources will reach Houston churches by Saturday and the Christian organization says the items will probably be handed out in one day.




World Vision is sending all types of things, including food, diapers, sleeping bags and hygiene kits with handwritten notes of support. The group says the supplies are coming from corporations around the country.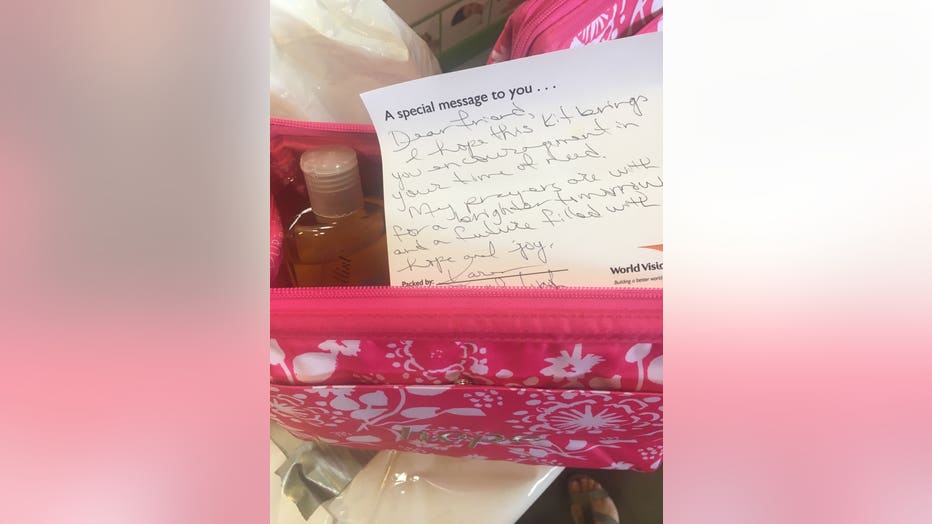 Q13 News spoke with two World Vision employees who arrived in Houston on Wednesday. The workers are emotional and overwhelmed with the devastation they are witnessing.

"Just seeing people's furniture laying out in the side of the road and people sitting outside because people don't have electricity," relief worker Roberta Taylor said.

"Most of these people here volunteering for others in the community; they go home to their houses destroyed and they are putting that off to help their neighbor down there," relief worker Reed Slattery said.

World Vision says if you want to help, the best thing to do is donate cash because it allows charities to be flexible and buy what people need.
If you want more information on World Vision go to www.worldvision.org.

You can also check out www.charitynavigator.org to vet charities before you donate cash.