Record November storm floods, drenches and soaks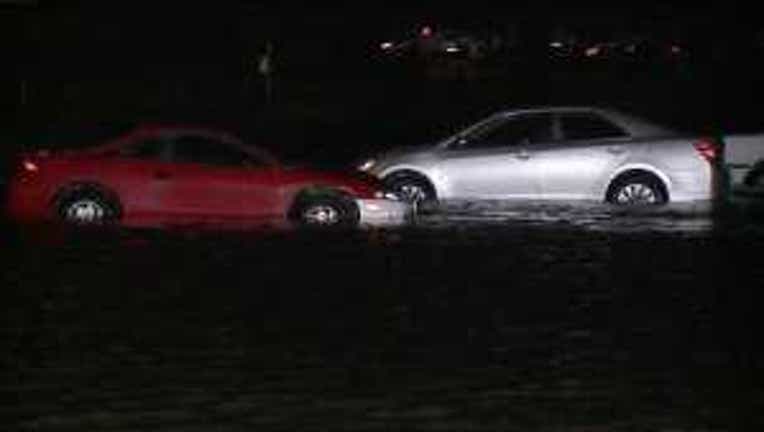 article
SEATTLE -- Cars parked in a lot near the Mukilteo ferry dock were submerged in water Monday; just a few of the problems caused by a November storm that struck the Puget Sound.

The storm brought over two inches of rain to the region, setting a rainfall record for Nov. 19. But not many were celebrating, especially not the few who returned from the ferry Monday to find their cars flooded.

"I waded out to my car and found it's completely flooded," said Mark Thomas, whose car was parked in the lot.

Thomas had bought the silver Toyota Camry last week. Now, he's glad he bought flood insurance.

"Fortunately I have full coverage," Thomas said.



Streets around the Sound were closed to traffic, including 120th Avenue NE and 240th Street SE. There, North Creek flooded over its banks. Something residents in the area had never seen.

"I have lived here for a long time and I have never seen this much rain and this much water coming over the bridge," said Carolyn Hewitt, a local homeowner.

One woman, Penny Sharp, was sure she was ready for the flood. Her home first flooded in 2007, and she raised it four feet on stilts to make sure it never happened again.

"We lost everything," she said. "They had to dump all of it and then raise the house four feet."

Fortunately, their family was high and dry Monday night. But their nerves are still frazzled.

"God it went so fast," she said. "It rained hard last night."

Water was receding in parts of the Puget Sound Monday night, but more rain and flooding was expected in the coming days.