Suit filed against 'mud run' in Kitsap County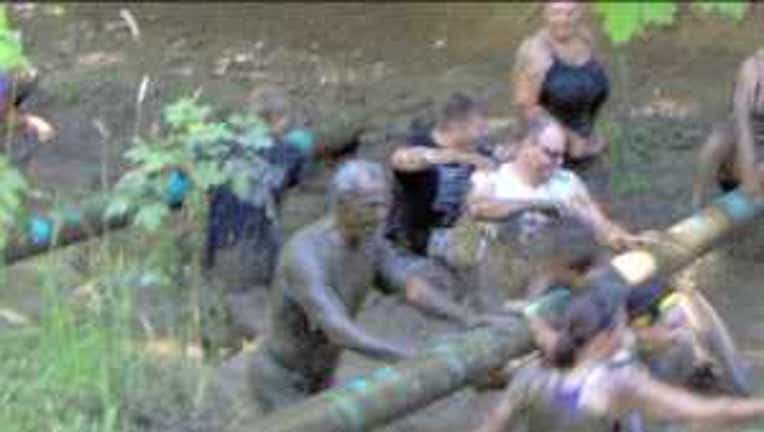 article
POULSBO -- Mud runs have become very popular across the country,  but now three people have filed a lawsuit against Extreme K Mud Run in Kitsap County.

One of the plaintiffs in the suit is Poulsbo police Sgt. Wendy Davis, who says she knew the course would be challenging but contends it was also dangerously unsafe.

"There is a screw that goes across here and a plate that goes up here " said Davis, as she pointed to one of her ankles. She now has 11 screws and a plate holding it together.



The Extreme K Mud Run held in October in Silverdale was not  her first mud run but it is certainly her last.
"It was a life-changing event," said Davis.

It was a 5k obstacle course. From the "Spider Web" to the "Terminator Trenches," participants were supposed to muscle and wrestle through the different obstacles. But about two-thirds way into the course, Davis came to the "Gravity's Revenge." "It was a sheer drop of about 15 to 20 feet," said Davis.

She added that she couldn't see what was below until she landed in a puddle of mud and smashed her leg on some rocks.

"I looked and I could see bone protruding; it was not a break through the skin but it was broken," said Davis.

Several other people sustained similar injuries on the same obstacle. Two others have joined her in the suit.

"At the second injury, it should have been a no-brainer, let us shut this thing down, we can't afford to have any more people injured. But to have four, to five, to eight people seriously injured with broken bones requiring surgery, that is not reasonable," Davis said.

The paramedics had to rope down the steep terrain to rescue Davis. She said there wasn't a plan in place to allow crews to respond quickly. Although she signed an injury waiver, Davis contends it shouldn't  count in a court of law because the organizers put no thought behind the design and set up an "unreasonable" course.

"You would not build a swing-set near a swamp with crocodiles in it. The swing may be working but you just wouldn't do that," she said.

The suit was filed against the Silverdale Chamber of Commerce, Royal Valley Farm and Macerich Inc., a company based in California. The owners of Royal Valley Farm. Ron and Nadean Ross, allowed their property to be used for the charity mud run. On Tuesday, the couple said they felt bad that people were hurt but that they were not responsible for designing the obstacles. They also pointed  out that participants signed waivers and knew of the dangers.

The other plaintiffs in the suit are Allyn resident Jaclyn Brant, 22, and Germaine Szewczyk of Bremerton.