Washed out bridge strands rural neighborhood near Port Angeles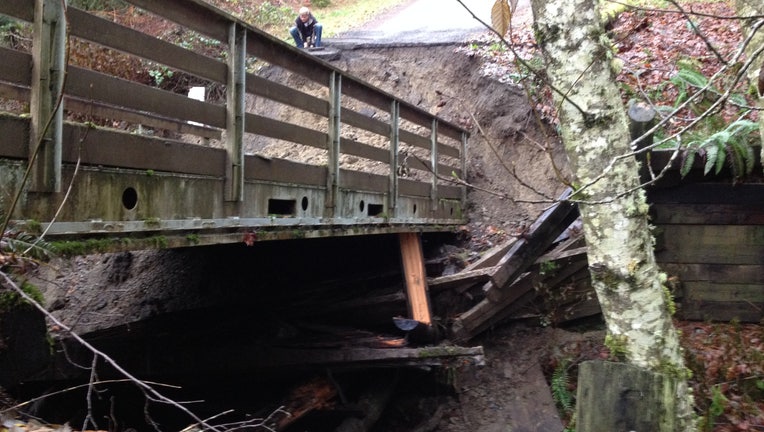 article


PORT ANGELES, Washington -- A rural bridge outside Port Angeles was washed out Thursday morning stranding an estimated 50 people said one of the homeowners nearby.

Shawn Gallacci told Q13 FOX News the bridge crosses the east fork of Lees Creek just off Mt. Pleasant.

Gallacci said the bridge used to be county property, but is now owned privately.

It's unclear exactly what caused this washout, but several days of heavy rains have led to unstable soil and swollen creeks and rivers.

Gallacci estimated some 50 people live on the other side of the bridge, which he said is the only way in or out of that neighborhood.