Without GOP votes, committee narrowly sends Hagel nomination to Senate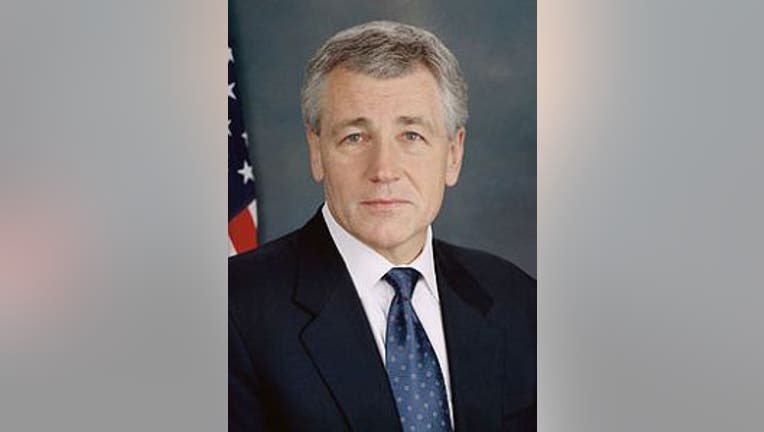 article
WASHINGTON (L.A. Times) -- After a sometimes contentious debate, the Senate Armed Services Committee voted on party lines and narrowly approved the nomination of former GOP Sen. Chuck Hagel to be secretary of defense, moving the bitter fight over President Obama's Cabinet choice to the full Senate.

Hagel, a former Republican senator from Nebraska, won the 26-member panel's endorsement with only Democratic votes. All 11 Republicans present voted against his nomination, with one absent.



The full Senate could vote as early as Thursday to confirm Hagel, although several GOP senators have threatened to seek delays.

The two-hour hearing grew heated after Sen. Ted Cruz, R-Texas, complained that Hagel did not report the source of $200,000 in income, saying it may have come "directly from North Korea."  He admitted that he had "no evidence" to support that charge.

Committee Chairman Carl Levin, D-Mich., countered that Hagel had complied with all the committee's financial disclosure requirements, including those for foreign sources of income. He chided Cruz, the panel's most junior Republican, for offering "innuendo" without evidence.

Several GOP members on the committee have threatened to delay or derail a final vote in the Senate.

It appears Hagel has enough votes to win confirmation. The White House believes all 53 Democratic senators and the two independents who caucus with the party will support Hagel's confirmation. Two Republicans – Thad Cochran of Mississippi and Mike Johanns of Nebraska – have also said they would vote yes.

Other Republican senators who say they will ultimately vote against Hagel have nonetheless said they oppose a filibuster.

To read the entire Los Angeles Times article, click here.