WSDOT hopes new bus-only 'shoulder lane' on I-5 will ease congestion into Seattle
LYNNWOOD, Wash. -- For drivers heading into Seattle during rush hour, conditions can become a bit stressful.

"It can be pretty rough," said Sam Becker, who takes the 512 (bus) from Lynnwood into Seattle for work.

Even for commuters like Becker, who opt not to drive -- but ride the bus.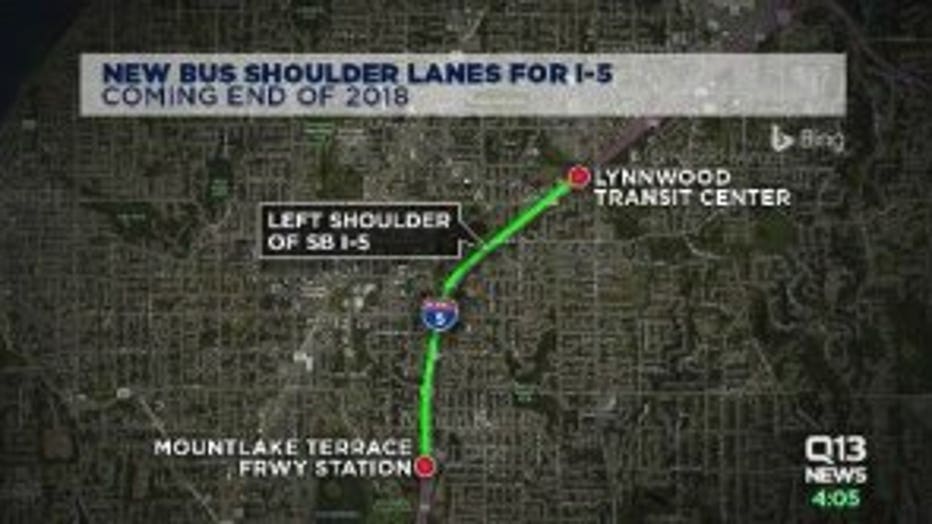 "I would say anywhere from 45 minutes to two hours sometimes, depending on if it's really bad traffic," Becker said of his ranging travel times, which vary with traffic.

WSDOT thinks new bus lanes along parts of southbound I-5 could help.

"We're seeing travel times everywhere -- not just in Snohomish County -- shoot up because there's more people here. More people are working," said WSDOT spokesperson Annie Johnson. "Those are all, in some way, great things for us as a region, but it also comes with some other challenges."




Riders who rely on Sound Transit and community transit hope that WSDOT's project to add new shoulder bus lanes along a mile and a half stretch of southbound I-5 between the Lynnwood Transit Center and Mountlake Terrace Freeway Station could help ease some of the congestion on the trek into Seattle.

"I've had to, on occasion, drive to work to take food because we're having a potluck or something and I'm like this because the traffic is so bad," said rider Beverly Hawkins, laughing while pretending to cling to an imaginary steering wheel.  "It's perfect. Catching the bus and having those lanes would be perfect for me."

Hawkins, who works in Seattle for King County, says she doesn't want to drive downtown unless she has to.

"I rely on the buses. I have a car. I can drive. But like I said, you could not pay me to drive downtown to work."

The shoulder lanes don't currently exist anywhere else along I-5, but they're not a new concept.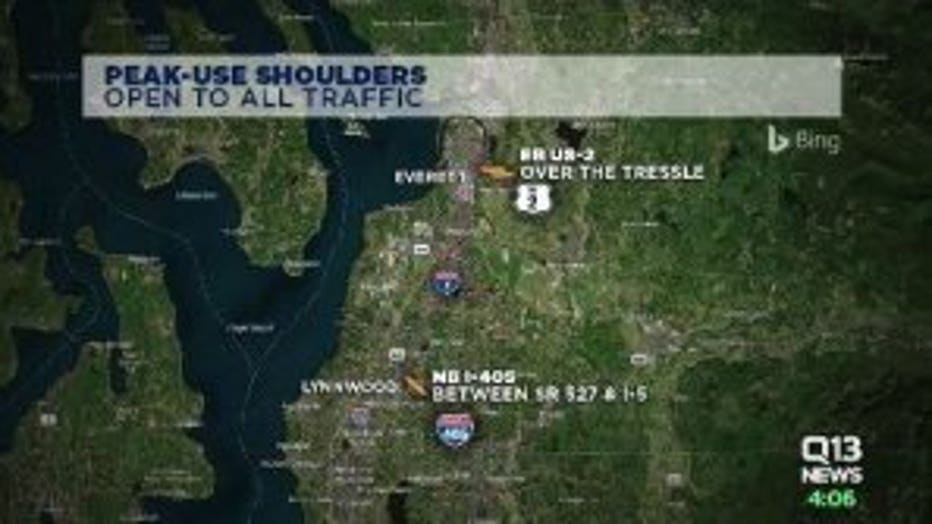 "Peak-use" shoulders have already been in place for that past eight years crossing the U.S. 2 Trestle  and along northbound I-405 between the Bothell Everett Highway and I-5 interchange – open to all drivers during certain times.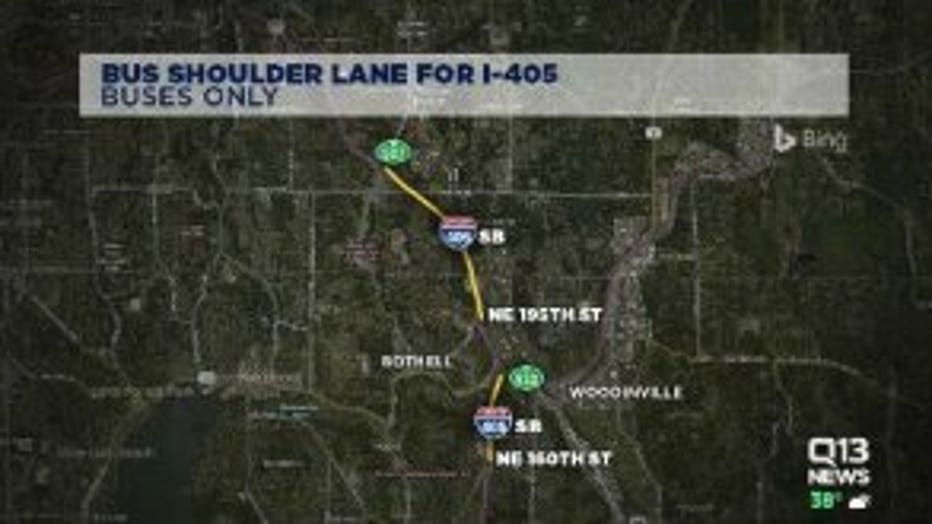 Along I-405 there are two other shoulder lanes -- strictly for buses -- that opened for use in 2015.

"We're always looking at ways that we can make the system operate better and so something like this is a way that it's making it better hopefully for transit," said Johnson "That allows folks to have another option other than driving by themselves."

The project is an approximately $280,000 undertaking, paid for by Sound Transit through ST3.

And if time is money, WSDOT says this is a relatively small price tag for what they hope saves riders precious time.

"I think it'll probably shave off like 5, 10 minutes, which makes a difference," said Becker,  adding that he'd prefer to spend the time more leisurely getting ready in the morning.

"That few minutes would be perfect," said Hawkins. "That's always a plus when you can sleep 15 minutes later, that's always a plus."