Battle lines drawn in new fight to free Puget Sound whale Tokitae/Lolita from Miami Seaquarium


WHATCOM COUNTY, Wash-- Some members of the Lummi Tribe near Bellingham are starting a quest this week that will take them thousands of miles to Miami. Along their route, they'll be trying to raise support for their effort to right a wrong that's now 47 years old.

They're trying to free a southern resident killer whale taken from Puget Sound as a calf.

"We all have to unite to protest the Salish Sea," says Jewell James with the tribe.

James says the waters of Puget Sound and all the creatures above and below the water have helped form the culture of the Lummi people.

"It's a deep respect for these mammals that we have," says Lummi tribal member Douglas James. "Because from the beginning of time we've existed simultaneously."

But, these calm Puget Sound waters were anything but in August 1970.

"We think of it as a massacre."




The scene is Penn Cove, near Coupleville on Whidbey Island. It's the scene of a now infamous whale roundup. For some of these iconic Northwest creatures, it was a fatal encounter.

"In the process of driving them into Penn Cove, it created a battle between the adult whales and the humans," says Jewell James. "The humans killed 15 adults.  and they took many juveniles. And out of those 60, there's only one left—and that's Tokitae."

And now the tribe says it's time for that whale to be released.

"It's time to let her go," says Jewell James.

Now known mostly as Lolita, the orca from Puget Sound has been the main attraction at the Miami Seaquarium for decades.

"I know people that have said 'where were you in 1970?'," says Jewell James. "We were trying to survive as a people, we were starving on the reservations and nobody cared. That's where we were."

He says the tribes were powerless to do anything back then and that in 1970 the U.S. government's decision to let tribe self-determination and self rule was still five long years away. "We were being relocated into the cities by the Bureau of Indian Affairs and dumped with no income, no support."

But now Jewell James, a Lummi Nation master carver, has helped create this 16-foot orca totem pole to show people still do care.

"On this killer whale, we carved the head like a wolf," says Jewell James. "That's because for us the killer whales are considered the wolves of the sea. They run in packs or run in pods. They're organized socially."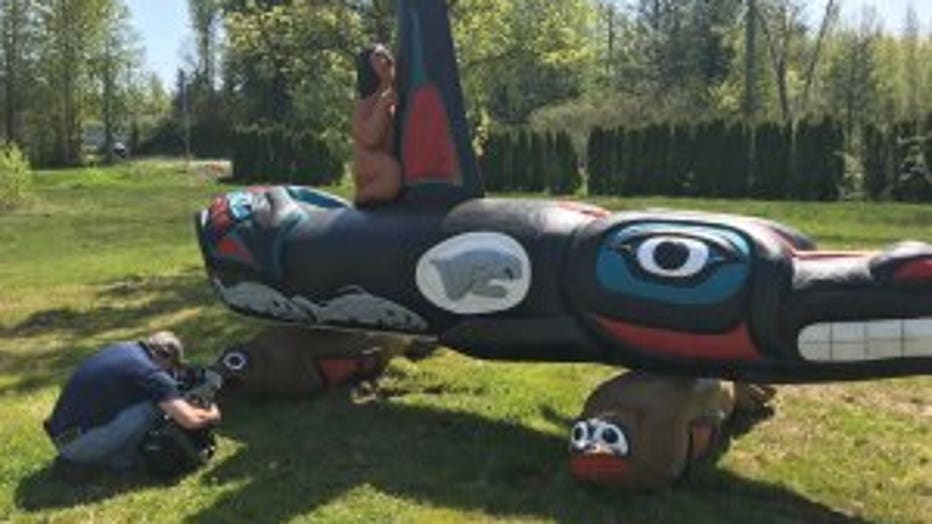 Q13 photojournalist Alex Rubin gets pictures of the Lummi nation new totem.


Below the whale are two pedestals, six feet across, carved into the shape of seals.

"It's important to show symbolically that we're saying we're all related," says Jewell.

Carved on the surface, other Northwest animals painted in traditional colors. And a whale rider up on top.

"That would be a human being seeking the power of the killer whales."

It's the centerpiece of their mission as they take the totem on a 9,000 mile, monthlong journey. They'll be traveling down the West Coast and across the southern states to Miami. Along the way, events to raise support for their core mission: free Tokitae.

"That's what this is about, public awareness. This is a country that says 'we the people'", says Jewell James.

"This is beautiful," says Mary Varco, a passerby that's walked her dog by this ongoing project for weeks. She thinks people will respond to the Lummi's quest to get Tokitae back to the Northwest. And help put public pressure on Seaquarium's and their owner, Palace Entertainment, which operates 19 parks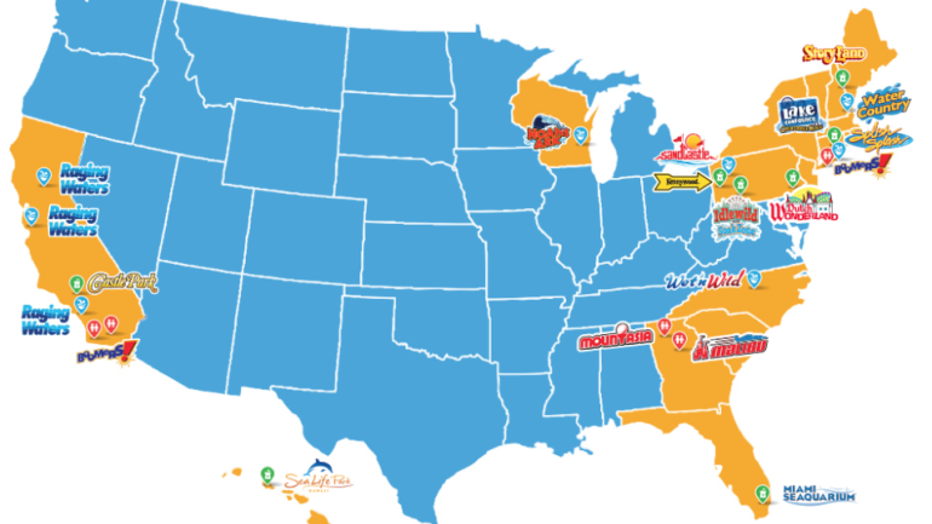 Palace Entertainment operates a wide variety of amusement parks in several states.


parks in 10 states.

" love of wild animals, and Free Willy," says Varco, nodding her head. "Yeah, this is the next movie to come, right?"

The Lummi tribe says Tokitae still sings the songs of her pod and her family still swims in these waters around the Lummi sovereign lands. Her mother is still alive after all these decades, so the hope is still there that a reunification is still possible.

"She's the last one in captivity that was born in the wild," Douglas James says of Tokitae. "That's why she has that chance to go back."

The Lummi tribe is so confident in their mission that they're working to purchase a large parcel of land on Orcas Island. With a fish hatchery onsite and a cove that could be cordoned off to welcome Tokitae back to these -- her native waters.

"We have the cultural right, the traditional right," says Jewell James.

While the Miami Seaquarium declined Q13 News' request for an interview, their public relations company spoke to us. The spokeswoman says the park has no plans to release Tokitae. In a written statement, the park manager tells Q13 News: "Moving Lolita to Puget Sound, what is now a foreign environment to her, would not only expose her to a wide variety of new health threats, but doing so could pose the same risks to the wild killer whale population. We will not allow her life to be treated as an experiment and we will not jeopardize her health by considering such a risky move."

But, the Lummi are not deterred.

"We believe that we will not stop until successful," says Jewell James. "We know it's a corporate battle, they're a corporation, Seaquarium."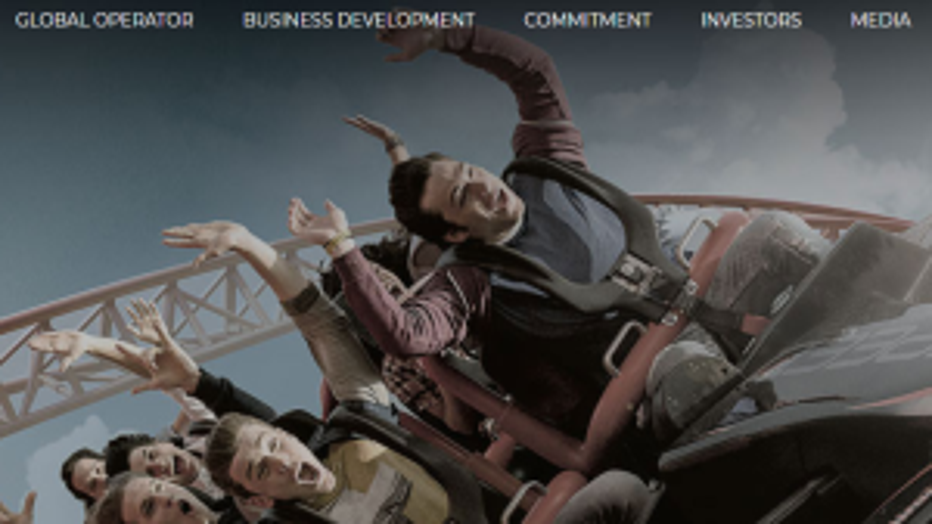 James says the Miami Seaquarium is only concerned with their bottom line and keeping the whale -- not out of compassion, but for profit. He says the bad publicity might might make Seaquarium change their minds. If not, he says they'll take their fight to their corporate owners, Palace Entertainment.

The owners of Palace Entertainment is a Madrid-based company called Parques Reunidos. Q13 News reached out to both of these companies for an interview or statement. Neither company returned our request as of this writing.

For the Lummi, the long journey begins for this trip to Florida the evening of May 9th. Then there will be 12 stops in total along the way. But, the battle lines are clear in this custody battle -- and neither side seems willing to budge. This is not the first time a group has tried to free Tokitae. The Makah Tribe, in far in the far northwest corner of Washington state, and environmental groups have tried unsuccessfully. So, this public awareness trip by the Lummi will likely just be the beginning of a new chapter to the Tokitae/Lolita story.

"I'm proud of the Lummi Nation," says carver Jewell James. "Because our tribal leaders have given us the directive: bring our whale home."

If you'd like to see more about where you can see this totem pole as it journeys across the country-- check out this link.

If you'd like to read the full statement to Q13 News from the Miami Seaquarium-- you'll find it via this link.