Boeing Dreamlifter makes emergency landing in Everett
 EVERETT -- A Boeing 747 that left Paine Field in Everett Tuesday afternoon was forced to make an emergency landing shortly after takeoff, officials said.

According to the website flightaware.com, the Atlas Air Flight 4512 left Paine Field around 3 p.m. Shortly after takeoff, the plane encountered a hydraulic problem and was forced to dump fuel and circle Camano Island before making an emergency landing.

The Everett Herald reported the plane was one of Boeing's "Dreamlifters," a retrofitted 747 meant to carry Boeing Dreamliner parts. It is the primary means for transporting Dreamliner airplane pieces, and is one of the largest cargo planes in the world.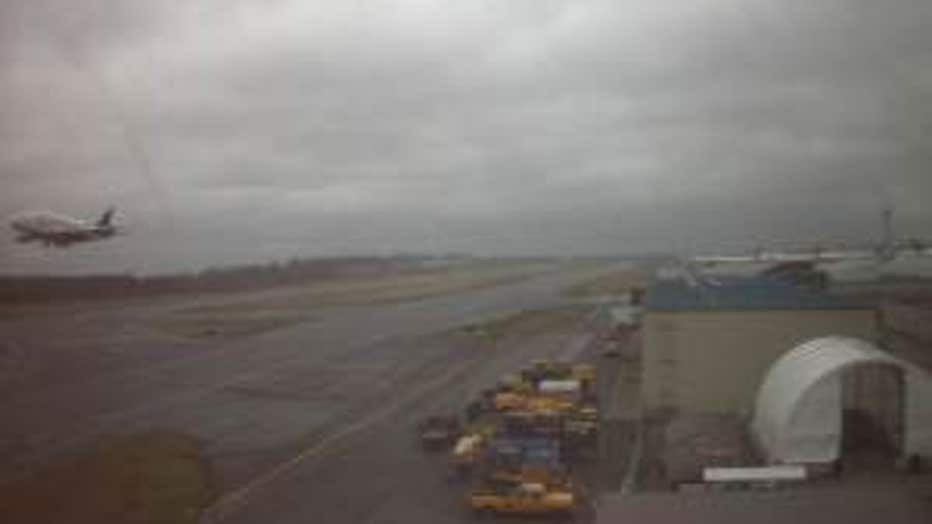 The flight was an air freighter headed to Japan, the Herald reported. The plane landed safely after making a low pass over the airport first to check landing gear.

It took 45 minutes to dump the fuel, and most of it would dissipate before hitting the ground, the FAA said.

Boeing 747's hold a maximum 57,285 gallons of fuel.