Burien woman: I was left without apartment, money in rental scam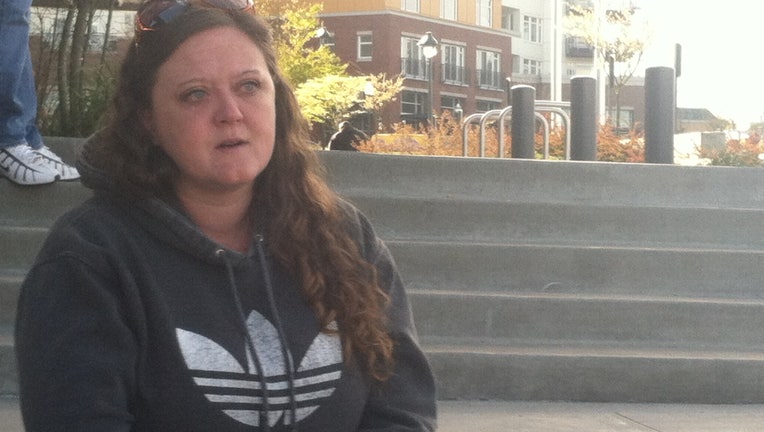 article


BURIEN -- Jennifer Hughes said Wednesday she was the victim of a rental scam in which a woman claiming to be a landlord showed her inside a vacant apartment, accepted her first month's rent -- and then vanished.

"This is the apartment I was supposed to rent and I couldn't get in," Hughes said, pointing to the unit. "When I came, it was full of garbage."

Hughes explained that she thought she had stumbled upon a bargain when she saw an ad for a vacant apartment at View Ridge Townhomes in Burien.

"I didn't have to pay a security deposit," Hughes said. "She (the fake landlord) said the church would furnish it for me. She claimed to be the owner of the property; she took my money."

The woman gave her a tour of the apartment and answered all her questions.

"I believed her; she hugged me, she called me sweetie and everything. I believed her," Hughes said.

Hughes survives on Social Security disability checks. Several weeks ago, she said, she saw the ad for the apartment posted inside the nonprofit Share & Care House where she picks up her monthly checks.

"She (the fake landlord) said that she was financially able to help people in our situation who are disabled and low-income," Hughes said.

The King County Sheriff's Office said the suspect is most likely the former tenant who was evicted from the apartment.

"We are urging anyone if this case happened to them to contact us; we actually track this at the Better Business Bureau," BBB spokesman David Quinlan said.

For Hughes, it's too late.

"You made me homeless," Hughes said of the woman who claimed to be the landlord. "I don't have much as it is. I am out of money, I am out of a place to stay. I am out of everything."

Q13 FOX News reached out to the Share & Care House to ask why the ad was posted inside its building in the first place. When we called Wednesday afternoon, the office was already closed for the day so we have not heard back yet.