Bus driver in fatal crash: Brakes failed; probe to find out




Jeffrey Prinos was running to catch a bus in Kirkland Monday night and nearly found himself in the middle of a deadly crash involving his bus.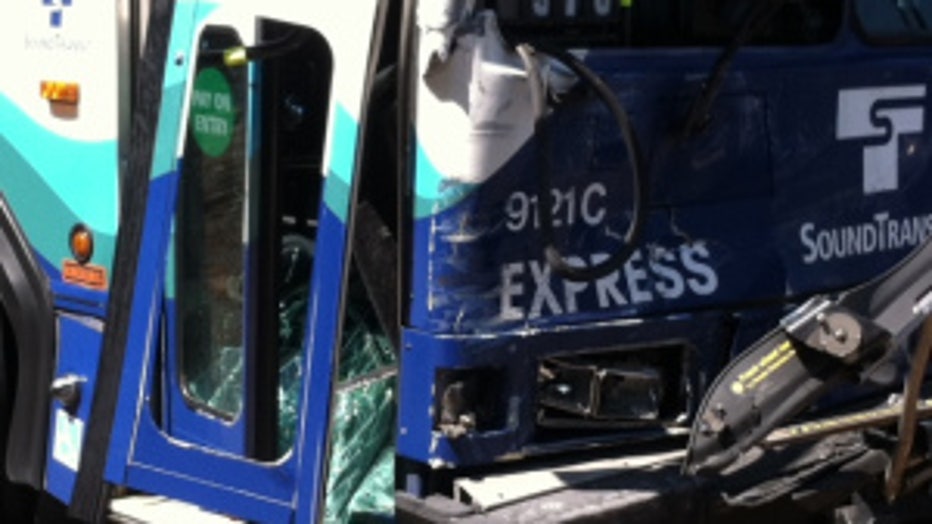 "All of a sudden I hear this big boom behind me, so I turned around and this bus and car had just collided," said Prinos.

The Sound Transit bus blew through a red light at an intersection in the Totem Lake Transit Center, and plowed into a SUV, spinning the car towards him.

"I pretty much had to jump and skip because the car went right past me, almost hit me."

The SUV was driven by Kendall Rotta, 51, who was taken to the hospital in satisfactory condition.

His two parents, Elizabeth Rotta, 75, and Robert Rotta, 76,  were both killed.

Now the State Patrol is trying to piece together how it happened.

The driver of the bus told police his brakes failed, but trooper Julie Judson said, "At this time we do not know that to be the case, that's all just being taken on the word of the driver."

Investigators said the driver didn't appear to be impaired. He has been placed on paid leave while the investigation continues.

Bruce Gray, with Sound Transit, said the fleet is safe and inspected regularly.

"Before any bus leaves the yard, they go through a pretty extensive safety check, which includes full on testing out the brakes before it ever leaves the yard," said Gray.

The bus was based out of Snohomish County and  maintained by Community Transit.

A spokesman for Community Transit said there are no plans to pull any buses off the road unless drivers begin reporting issues about brakes or if the police report reveals problems.

After seeing what he saw Monday night, Jeffrey Prinos admitted he's nervous about getting back on a bus.

Bruce Gray said it's still one of the safest ways to travel.

"We haven't had a fatal accident like this since we started in '99 and we carry about 53,000  people a day up and down the region."

"This is a horrible accident and a horrible anomaly."

The Washington State Patrol is still seeking witnesses to the bus crash.

Contact Detective Sergeant Jerry Cooper at (360) 805-1192 or Detective Ben McBride at (360) 805-1195.