Dry & damp: cold weather continues, air quality degrading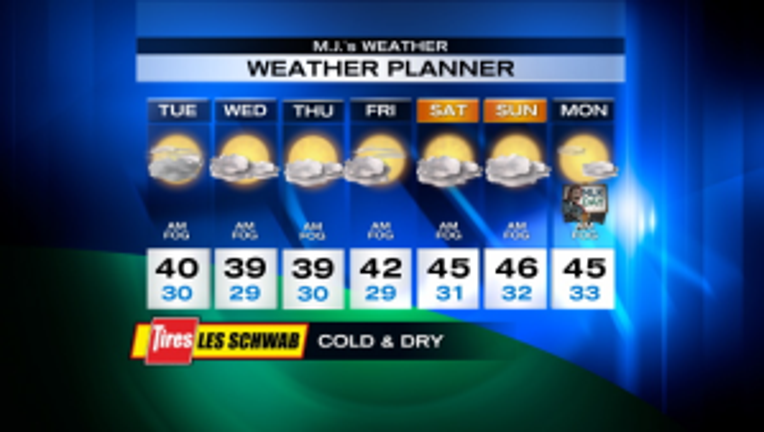 article


It's called "persistence" when the weather is the same day after day. And this cold, dry weather is just going to go on and on, with variations on this theme -- patchy morning freezing fog, afternoon clearing, highs near 40 and overnight lows at or below freezing.  We could see a little warm-up over the weekend, into the mid 40s.  There is no precipitation in sight.  Air quality is degrading due to the high pressure and temperature inversion which is keeping pollutants trapped at the surface.  There are Stage 2 Burn Bans in effect for King, Snohomish, Pierce & Thurston Counties.  NO wood burning, unless it is your only source of heat.

Viewer photos of the day . . .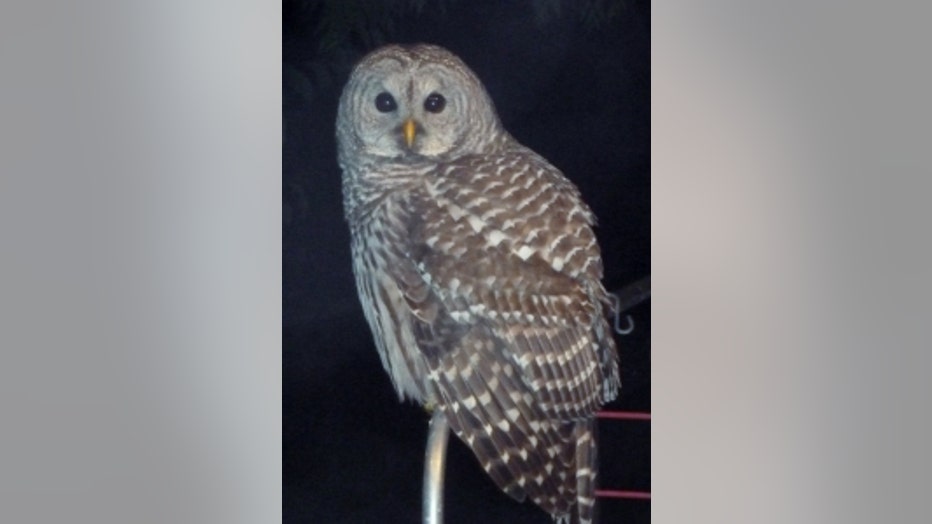 Barred owl from Dave on Guemes Island. He said that he heard and thump and thinks that the owl flew into his sliding glass door, perhaps chasing a bat.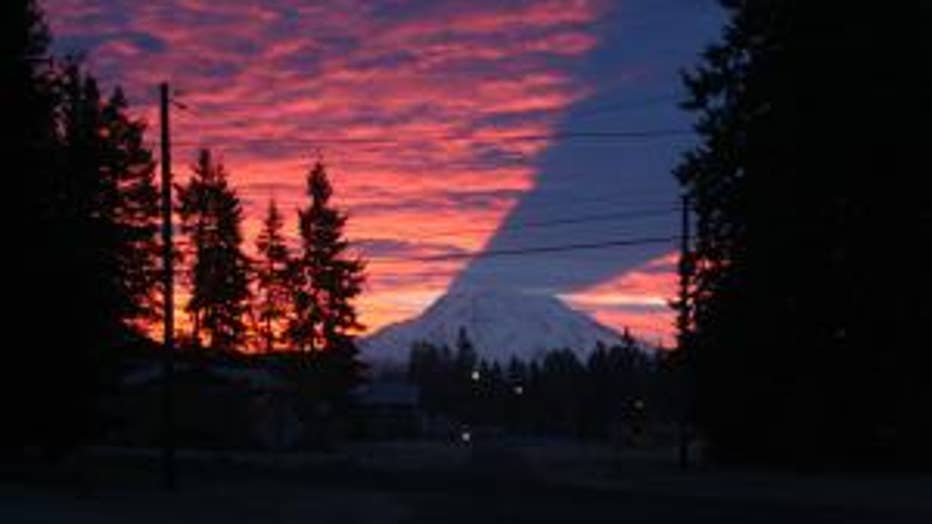 Mt. Rainier at sunrise casting a shadow on the cloud deck above. From Danielle, South Hill Puyallup. Her friend Dennis took the photo