FILTHY CONDITIONS: 56 nail salons fail inspections in King, Snohomish, Pierce counties in 2 years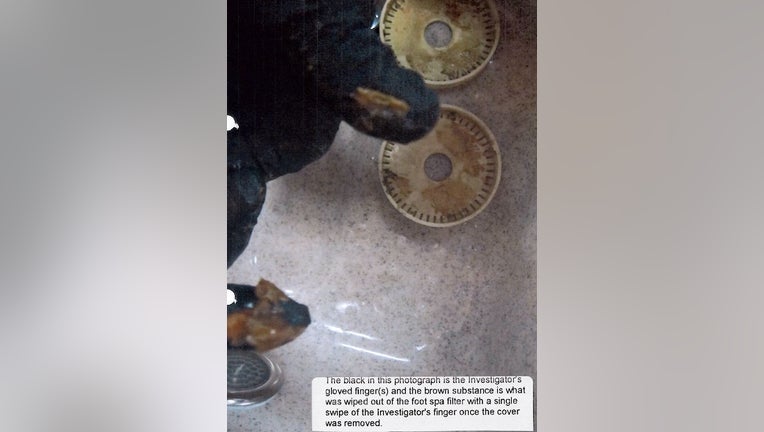 article


SEATTLE -- You go to the nail salon for a day of beauty and relaxation.

But what Q13 Fox News Investigates uncovered may give you pause.

Through a public disclosure request, we obtained inspection records of nail salons from the Department of Licensing.

In the past two years, 56 nail salons failed their inspections across King, Snohomish and Pierce counties.




Q13 FOX News pored through hundreds of pages and noticed there was a trend of the same violations popping up over and over again.

Many of them could pose a serious health risk for customers.

Inspectors found tools that are only supposed to be used once, such as pumice stones, buffer blocks  and nail files, are reused from one customer to the next.

Foot spas are frequently not cleaned with a hospital-grade disinfectant.

"All of that stuff exposes you to potential breaks in the skin if those tools haven't been cleaned properly; you can end up with an infection," DOL spokeswoman Christine Anthony said.

One of the worst violators is Fashion Nails in Lynnwood where inspectors snapped pictures.

Both the adult and children's foot spas had slime and debris built up.

A brown substance was scooped out of the foot spa filter with a single swipe of a finger.

Buffer blocks and nail files were also reused and stored with other unsanitary items.

In March, inspectors found 15 sanitation and safety violations at Fashion Nails but the shop stayed open.

Months later, in July, inspectors followed up and found a dozen violations, forcing them to shut down for a few days.

What we discovered gave customers second thoughts about getting their nails done.

Glorya Afful said the violations were unacceptable.

"I never would go in that's like a cesspool," Afful said.

We also asked the owner of Fashion Nails if it was acceptable. The owner did not want to show her face on camera but agreed to speak with us.

"The whole thing was gross, the whole thing," said the owner.

The owner apologized, saying family issues kept her away from monitoring her employees.

"I am back to work now, I am trying to do my work. Hopefully I will do a good job from now on," said the owner.

She showed us around the salon, assuring us she keeps the foot basins clean.

During our visit, the salon was very clean -- we saw no dirty spots or reused tools.

"They are all brand new; we toss it after we use it," the owner said.

But nail salon customers wonder why the salon wasn't shut down after the first inspection.

"I wouldn't want to be the person who got the fungus because she was having a bad day," Beth Fazio said.

The DOL fines businesses, but they rarely shut them down permanently.

The state says as long as salons are willing to work with inspectors and show improvement they can stay open.

"They are vigilant, they do keep going back and they do try to work with people," Anthony said.

Another repeated violation we noticed was that many nail techs are not licensed.  DOL says if you don't see a license with their photo on the wall, that's a red flag. You should walk away and report the salon.

If you want to check out salons with past disciplinary actions against them, you can find them by clicking on the links below.

http://www.dol.wa.gov/business/disciplinary/disciplinarycosme.html

http://www.dol.wa.gov/business/checkstatus.html