Friends, classmates mourn Tacoma high school student stabbed to death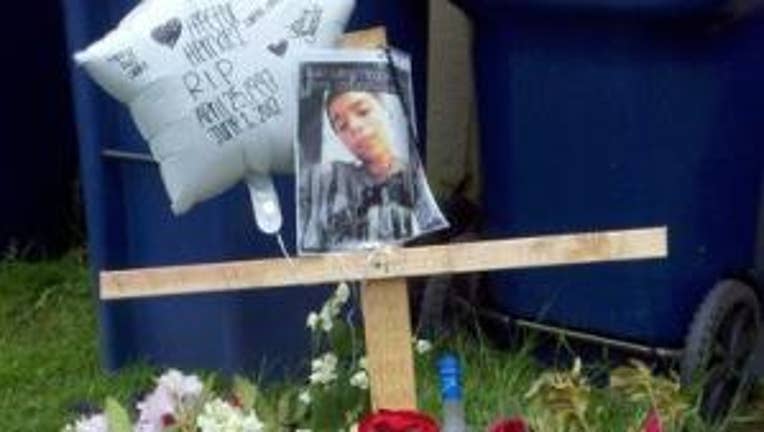 article
Friends and classmates gathered outside a memorial Monday night to remember Hector Hernandez, 15, a high school student who was stabbed to death in a Tacoma home, allegedly by a 16-year-old boy and his younger brother.

Pierce County prosectuor Mark Lindquist on Monday charged Luis Arroyo, 16, with first-degree murder and robbery for the killing of Hernandez and said he would be prosecuted as an adult.

The defendant's 14-year-old brother has also been charged with first-degree murder; a judge will determine at a later date if he will be prosecuted as an adult.

Lindquist said Hernandez died at the hands of the two brothers in what was an apparent attempt to rob him of marijuana and cash. Hernandez lived two blocks from the suspects.



Hernandez was supposed to bring about $100 worth of marijuana to the boys, but when he arrived they tried to rob him of the drugs and his money, Lindquist said. When Hernandez fought back, the 16-year-old grabbed a knife and began stabbing him.

His younger brother then grabbed a large nail and the two ended up stabbing Hernandez more than 30 times, Lindquist said. They then placed him in the bathtub and slit his throat. Hernandez was found with the blade of a knife sticking out of his head. He was stabbed multiple times in the face.

Luis Arroyo and Hernandez attended Tacoma's Lincoln High School together. The 14-year-old suspect was a student at First Creek Middle School.

On Monday, a judge set his bail for Luis Arroyo at $2 million. If he is found guilty of killing Hernandez, he could receive a 25- to 30-year prison term.

The 14-year-old is being held in juvenile detention and appeared before a judge Monday. The juvenile court judge will decide if he will also be charged as an adult, but it could take several weeks to determine that. If he is tried as a juvenile, he would be eligible for release when he turns 21.

According to Tacoma police spokesman Mark Fulghum, the boys' mother drove to a police substation after she arrived home at 847 E. 52nd Street around 2 p.m. Friday. She told police she found a recycle bin and towels in the home's living room. Her boys then told her that the body was upstairs. She found the body in the bathroom, lying on a sheet.

Her sons initially told her they were cleaning up chili, but she realized it was blood. Her sons then claimed that a man attacked them and they were forced to kill him.

When officers arrived at the house with the mother, the body was no longer in the home, but in a recycling bin in the back of the house. Police said the boy died in the house, and his body was then moved to the bin.

"We had to hurt him, we had to put him in the bin because he was bleeding all over," the 14-year-old suspect allegedly told police.

Police found nine bags of marijuana, a cell phone, and $166 in cash on the 16-year-old suspect.

A court hearing for Luis Arroyo will be held July 12. His trial will begin July 26.