Grocery distributors go on strike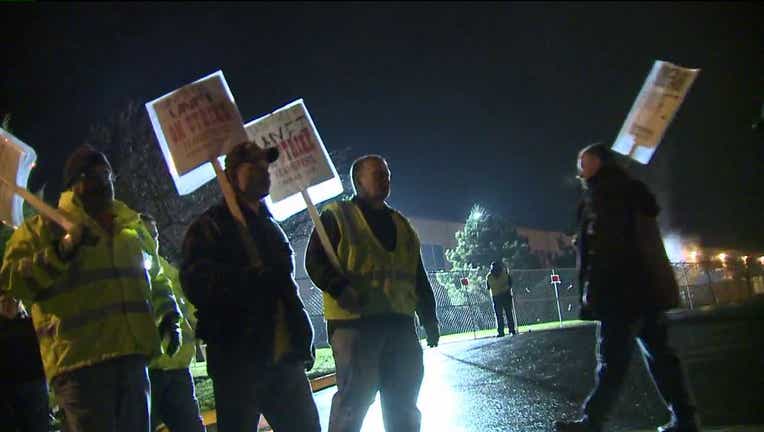 article
AUBURN – Grocery workers who deliver organic foods to Safeway, PCC and Whole Foods went on strike Monday evening.

About 165 warehouse workers and drivers at United Natural Foods distribution center in Auburn said they went on strike because they are seeking higher wages and a better working environment. Teamsters Local 117 said other workers in the area who do similar work get paid about 25 percent more than employees at UNFI.

Workers have been on the job without a contract since the end of February; a contract extension expired at the end of August.

The striking workers deliver dry goods and dairy products -- the impact of their strike could affect what is available at stores like Whole Foods and Safeway. The company brought in about 50 non-union workers.

Local 117 also said the National Labor Relations Board is investigating UNFI for 45 violations of federal labor law. Some of the allegations include putting workers under surveillance, intimidation and refusing to bargain in good faith.

UNFI has not issued a statement regarding the strike. Whole Foods issued a statement that said they do not expect any disruption in service or goods at their stores.