'I can't believe someone got this picture!' Mystery couple from once in a lifetime shot comes forward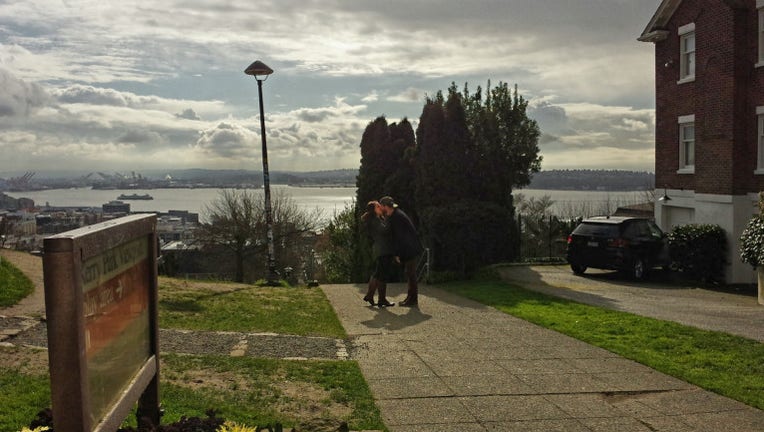 article


SEATTLE -- A couple reached out to Q13 FOX late Monday to say they are the ones getting engaged in a photo taken by a Seattle tourist.

The visitor happened to snap a photo of the couple's special moment just before boarding a bus, and took to Reddit on Sunday in an effort to help find the mystery pair and give them a precious memento.

Redditor serg82 says he was visiting Seattle on Valentine's Day when a tour group he was part of traveled to Kerry Park in the early afternoon. The tour group was packing up, when serg82 just happened to spot a young man bend on one knee to propose to his girlfriend. Serg82 quickly snapped a quick photo.

"The tour bus was about to leave, and I was the last person to get on board," Serg82 said. "But I was able to snap a photo of the moment before I got back on the bus."

Shortly after 9:00 p.m. Monday, Cristina Acuna contacted Q13 FOX and said she and her fiance Tyler Doyle are the pair in the photo.

"My name is Cristina Acuna and I'm the girl who got engaged in Valentine's Day. I can't believe someone got this picture. This is an incredible shot. I would love to get a copy of this picture if possible."

Q13 FOX is now putting the couple in contact with the person who snapped the photo.