Idaho 'cult mom' Lori Vallow seeks to keep slain child's grandparents from court
The grandparents of J.J. Vallow, Lori Vallow's 7-year-old adoptive son who was murdered in 2019, say they are "blindsided and heartbroken" by efforts from Vallow's defense team to ban them from her murder trial.
Vallow and her husband, Chad Daybell, allegedly killed Vallow's two children, J.J. and 17-year-old Tylee Ryan, as well as Daybell's ex-wife, Tammy Daybell, between September and October 2019. Vallow's trial is scheduled to begin on April 3, and Idaho Judge Steven Boyce called a hearing on Thursday to determine whether Kay and Larry Woodcock, who are witnesses in the case, could sit in on the proceedings.
Vallow's defense team argued that because the Woodcocks are not J.J.'s actual grandparents and therefore statutory victims in the case, they should be excluded from hearing other witness testimony.
"We appreciate the outpouring of love and support from all of you after yesterday's hearing. We were completely blindsided and heartbroken at the argument made saying we are not JJ's grandparents and should not be considered victims in this case," the Woodcocks said in a Thursday statement shared by their attorney, Shanon Gray of Gray Law, LLC.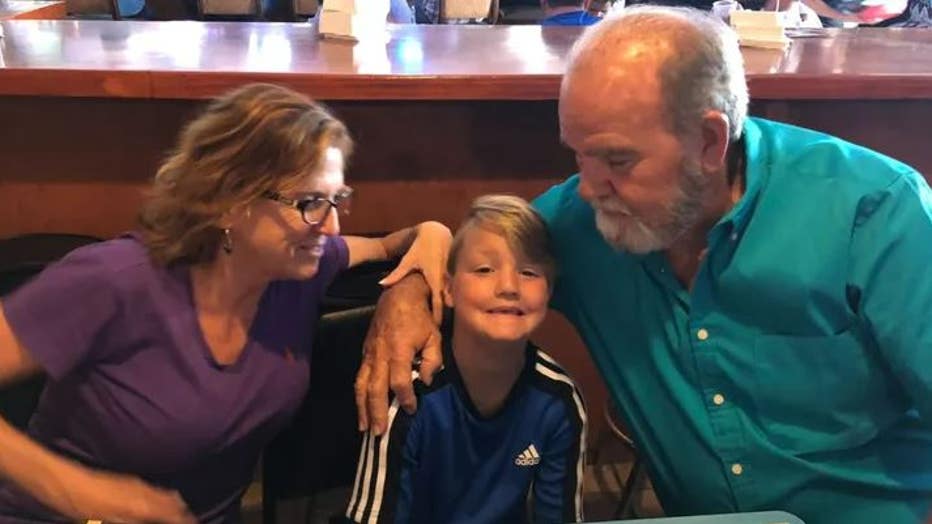 Kay Woodcock, murder victim J.J. Vallow's grandmother, says she doesn't "recognize" Lori Vallow anymore. (Kay Woodcock)
J.J.'s biological father is Kay Woodcock's son. Kay and Larry Woodcock cared for J.J. until 2013, when Kay's brother — Lori Vallow's late husband — Charles Vallow agreed to adopt the then-1-year-old boy.
Arizona officials in June 2021 indicted Vallow in Charles' July 2019 murder.
Upon the terms of their adoption of J.J., the Vallows agreed that Kay Woodcock and her husband, Larry Woodcock, could be present in the boy's life as his "Mamaw and Papaw," the Woodcocks previously told Fox News Digital.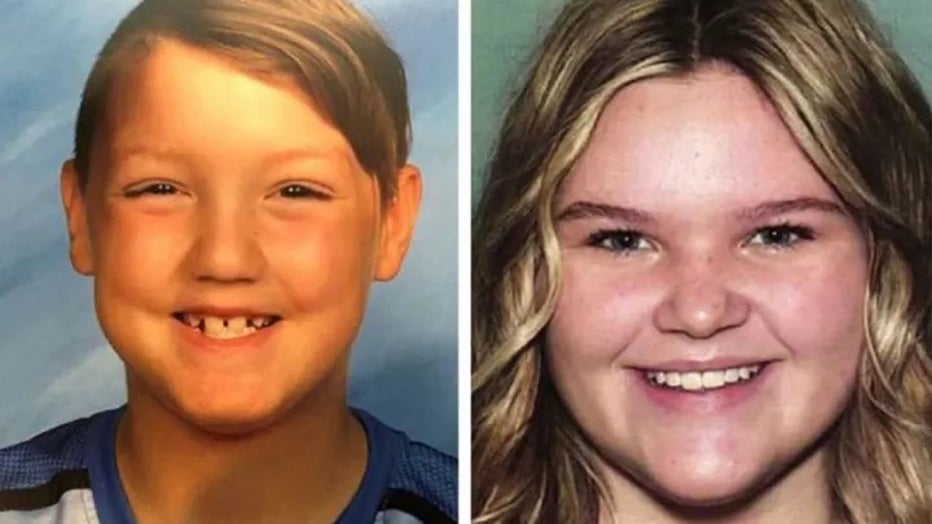 Lori and Chad Daybell are accused of killing 17-year-old Tylee Ryan and 7-year-old J.J. Vallow in 2019. (Rexberg Police Department)
They got to visit their grandson — whom they previously described to Fox News Digital as energetic, ingestive and friendly — often after the adoption, even as Charles and Lori moved around the country in their 13 years of marriage.
RELATED: Idaho 'Cult Mom' Lori Vallow no longer facing possibility of death penalty if convicted as trial looms
"We continue to be victimized by Lori every single day living life without JJ, Tylee and Charles, then again by possibly denying us the chance to be the face in the courtroom seeking justice for them. We made a promise over 3 years ago to Tylee and JJ to see justice prevail. We will fight until we have exhausted all options to keep that promise," the Woodcocks said.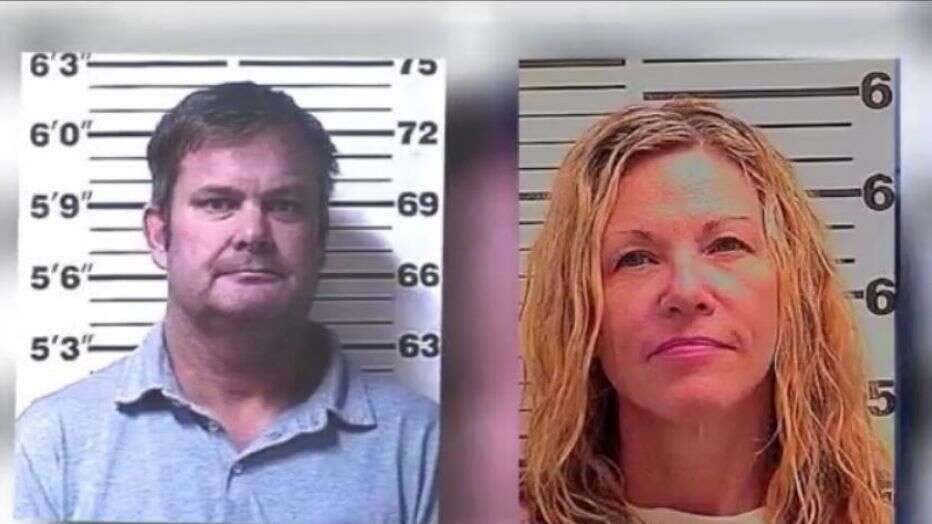 Chad Daybell and Lori Vallow-Daybell booking photos
Their new attorney, who also represented the family of University of Idaho murder victim Kaylee Goncalves, filed a motion to allow the Woodcocks to attend Vallow's trial on Friday, according to FOX 10 reporter Justin Lum.
"There is nothing about the presence of victims at a trial that would affect the defendant in any possible way," Gray wrote in the filing obtained by FOX 10.
Authorities arrested Vallow in February 2020 and Daybell in June 2020. 
RELATED: Idaho judge denies 'Cult Mom' Lori Vallow's motion to dismiss, sets murder trial date 3 years after arrest
A Fremont County grand jury initially issued indictments against Vallow and Daybell in May 2021 on two counts of first-degree murder in connection with Tylee and J.J.'s deaths. The two children disappeared in September 2019.
They were missing for months when police say the couple lied about the children's' whereabouts and then slipped away to Hawaii before the children's bodies were found in 2020 buried on Daybell's property in rural Idaho.
Vallow and Daybell, who married in November 2019, allegedly collected J.J.'s and Tylee's Social Security benefits between Oct. 1, 2019, and Jan. 22, 2020, after their murders.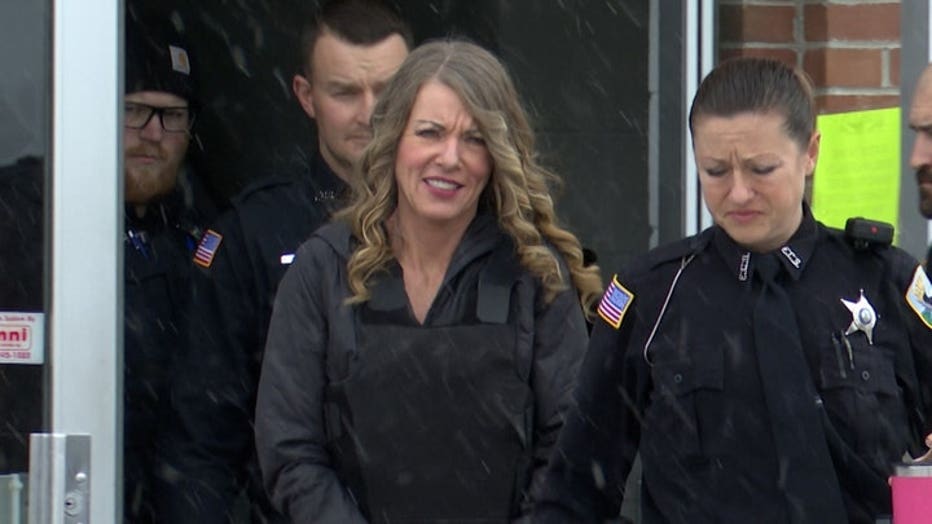 The defense team for Lori Vallow—who allegedly killed her two children with help from her husband, Chad Daybell—does not believe she "actually participated" in the murders. (FOX News)
The couple were indicted in late May 2021 on multiple counts each of conspiracy to commit first-degree murder and grand theft by deception, first-degree murder and conspiracy to commit first-degree murder related to the deaths of Tylee, J.J. and Chad Daybell's ex-wife, officials announced at the time. 
Daybell has written several apocalyptic novels based loosely on Mormon theology. Both were involved in a group that promotes preparedness for the biblical end times. Vallow and Daybell bonded over their religious beliefs after initially meeting in 2018, when they appeared together for the first time on a podcast discussing theories about the end of the world.