Just in time for the heavy snowfalls: A new and improved Snoqualmie Pass
SNOQUALMIE PASS, Wash. -- The truck with a plow on the front rumbles loudly out of the Washington State Department of Transportation's Hyak maintenance garage. It's snowing heavily again in the high Cascades.

The calendar might say fall, but winter is already here in the higher elevations of the Pacific Northwest.

This year, though, WSDOT folks hope travelers across Interstate 90's highest point in Washington will experience fewer delays and closures. That's because years of summer construction is finally paying off. The second of two "avalanche bridges" is now complete. They will allow crews to clear snowslides, both natural and man-made, without closing the pass to cars and trucks.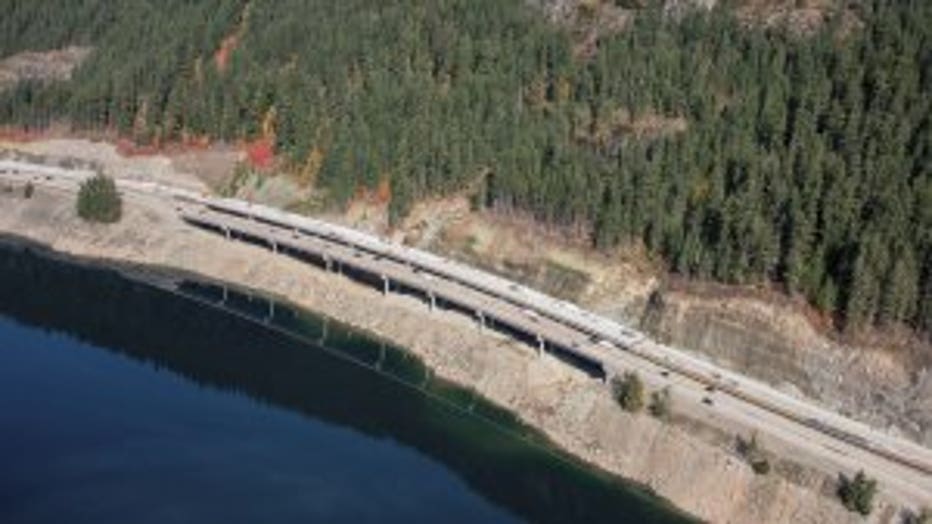 "So anytime we had to (do) avalanche control work or there was a natural slide," says WSDOT spokesperson Meagan Lott, "we had to close the pass in both directions, which could take a couple hours."

Lott says that's a lot of delay for the state's busiest east/west road that handles more than 28,000 vehicles every day. About a third of that traffic is freight trying to get to its destination on time -- something that can be a bit of a challenge in steeply sloped terrain that averages more than 400 inches of snow every winter.

"We basically get about six months of the year to do this work, so it's on a tight schedule," says Lott.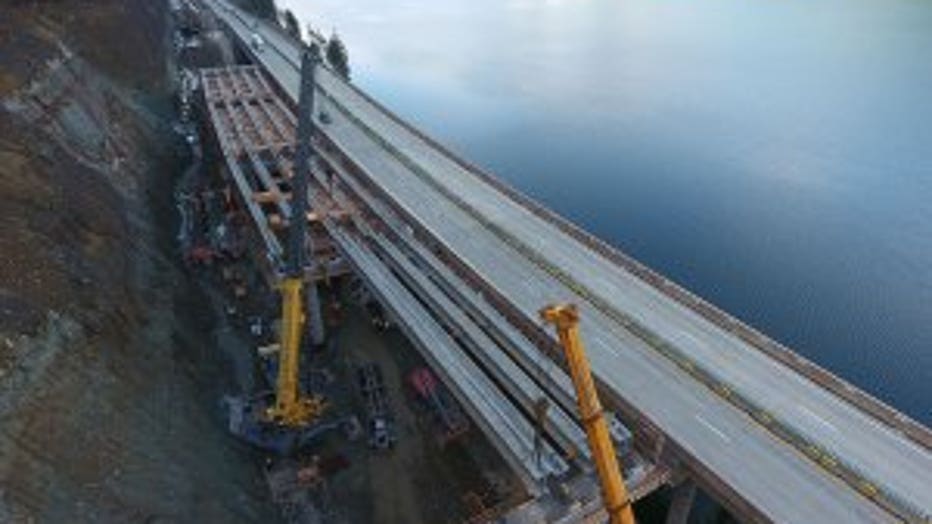 Construction began on the avalanche bridges back in 2010. Photo: WSDOT


The project has been going on for seven years-- and it's not quite done yet. Further improvements will widen the interstate from Keechelus Lake to Easton from the current two lanes each way to three.

"We'll also continue to build new bridges, put in culverts," says Lott. "And then we'll continue to build wildlife crossings, whether those are under the roadway or over the roadway."

The price tag for all these investments in this 15-mile stretch will be $1 billion. It's hoped it will reduce closures by about 20 percent. But, WSDOT numbers show that about 80 percent of the closures on I-90 are from accidents -- caused by drivers who can't handle winter conditions, usually by going too fast for snow/slush covered roads.