Liz Dueweke: Top 10 things I love so much I could do them every day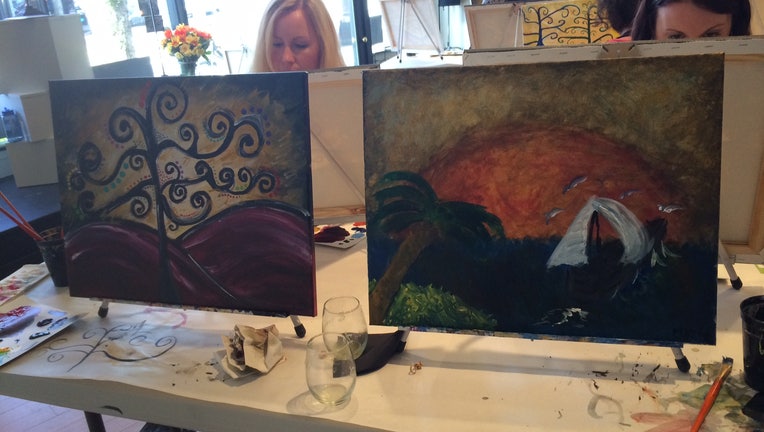 article


SEATTLE – Liz Dueweke loves early mornings, local news and living in Western Washington.  That's why we are so excited to welcome her to Q13 FOX News This Morning.

Since we are who we are, we thought we would skip the stuffy formal introductions and instead ask Liz to share her Top 10 favorite things about living here!

Without further ado, Liz's Listicle:  Top 10 things I love so much I could do them every day

Eat at Fogon Mexican Cantina on Capitol Hill.
"The best Mexican food I've found since living on the Arizona-Mexico border. Plus, it's like the Cheers bar…everybody knows your name!"

Paint & sip at CANVAS! Paint and Sip (Locations in Fremont and Kirkland).
"It's such a fun way to relax right in the heart of Fremont. The art instructors guide you while you paint and sip wine or Mimosas, plus you get to walk away with a great little souvenir that you created."

Stroll Alki Beach in West Seattle.
"Whether it is an early morning run, weekend bike ride, walk with my two Pomeranians or lunch on the beach with my husband, you can almost always find us on Alki! Living in West Seattle, it has become my favorite place in the world!"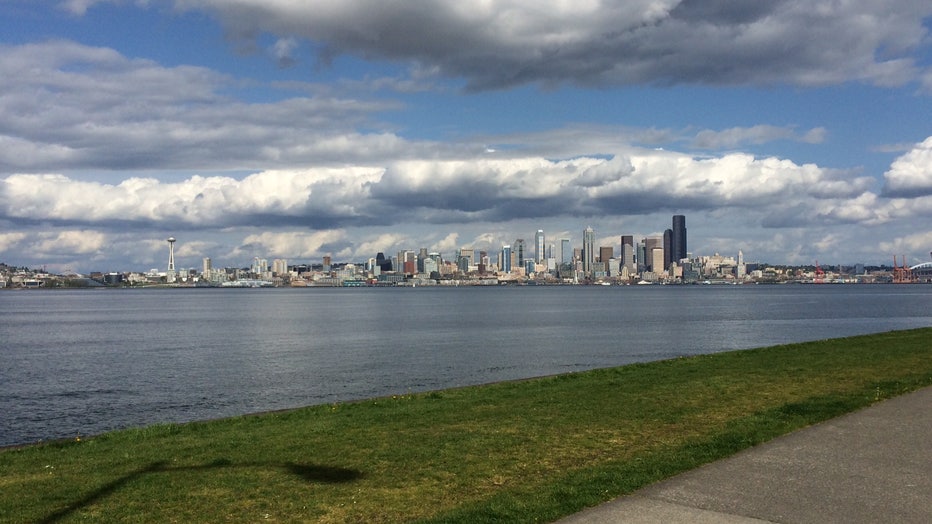 Dine at Din Tai Fung (Locations in Bellevue or U-Village).
"This is the most addictive food! The dumplings are amazing and worth the long wait. They even let me sign one of the dumpling steam boxes at the location in Bellevue! It's sitting on top of the bar there."

See a live show at The Paramount or The 5th Ave Theatre.
"I grew up as a theatre/musical/choir/band kid so the live theater experience still gives me chills and brings tears to my eyes. I'm a season ticket holder for many of the theatres in town and refuse to miss a show! I'm super excited for the upcoming seasons.  I played Rizzo in Grease in high school and can't wait to see it on stage during the upcoming 5th Avenue Theatre season!"

Shop at Nordstrom Rack Downtown (especially during Christmas!).
"I'm a girly girl and I love the thrill of a good deal. Nordstrom Rack is my favorite! I only go when necessary…because I always find a million things I want to buy. I also love seeing the Christmas displays outside Nordstrom and the Salvation Army bell ringers during the holidays. My absolute favorite time of year!"

Visit Woodinville Wine Country
"Woodinville holds a special place in my heart forever, because that's where my husband and I got married last fall. It was absolutely beautiful! I love everything about Woodinville. I love the scenery, the restaurants, the wine tastings, the summer concerts, the cozy fireplaces and tastings in the fall...it's such a unique place."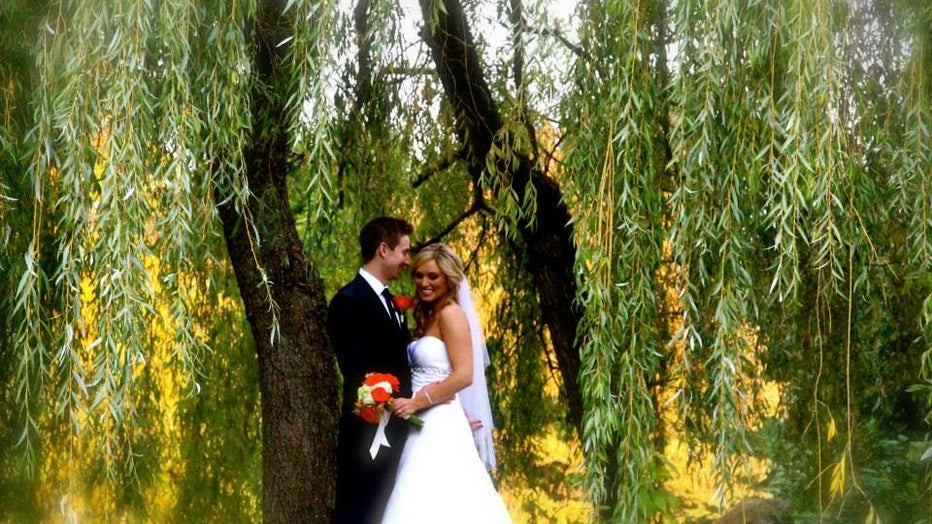 Woodinville, when we got married


Sweating at Bar Method, Fly Wheel, David Barton Gym, Crossfit, Urban Yoga Spa, Zumba
"I love trying out new workouts!"

Keeping cool with Snoqualmie Ice Cream
"The mint chocolate chip ice cream is my favorite treat! It tastes rich and perfect. I ate it in lieu of cake on my birthday. Check out their scoop shop in Maltby. They make everything from scratch, including the brownies and cookies for their concoctions."

Wandering Pike Place Market
"A Seattle staple, of course! I love getting fresh produce here and the bouquets of flowers are out of this world. I also buy these honey orange sugar almond at the market….they are incredible! I'd highly recommend them if you've never tried them."

 

--
What am I missing?
What's on YOUR 'things in Western Washington you love so much you could do them every day' top 10 list?  Leave a comment and tell me, I'd love to check it out and share it with others!