Losses could top $100K for Burien nonprofit after car smashes through thrift store


BURIEN, Wash. -- A Burien thrift store whose profits are used to help people facing eviction will be out of business for about a month after a car crashed through the store and caused serious damage.

Jim McFarland with St. Vincent de Paul Burien  said a customer was picking up a mattress on Monday (Nov. 26) and crashed her vehicle through a pickup door.

The driver of the vehicle was not injured, but an employee at the store was hospitalized due to the accident.

Other employees barely escaped being hit.

The accident caused major structural damage to the store, which means that employees will likely be out of work for about a month.

McFarland said the loss of sales will have an impact on the nonprofit's ability to help residents with eviction prevention assitance.

"Our losses could total more than $100,000, and that is an extraordinarily difficult amount for us to make up," McFarland said.

Click here for more information on the nonprofit and how you can help.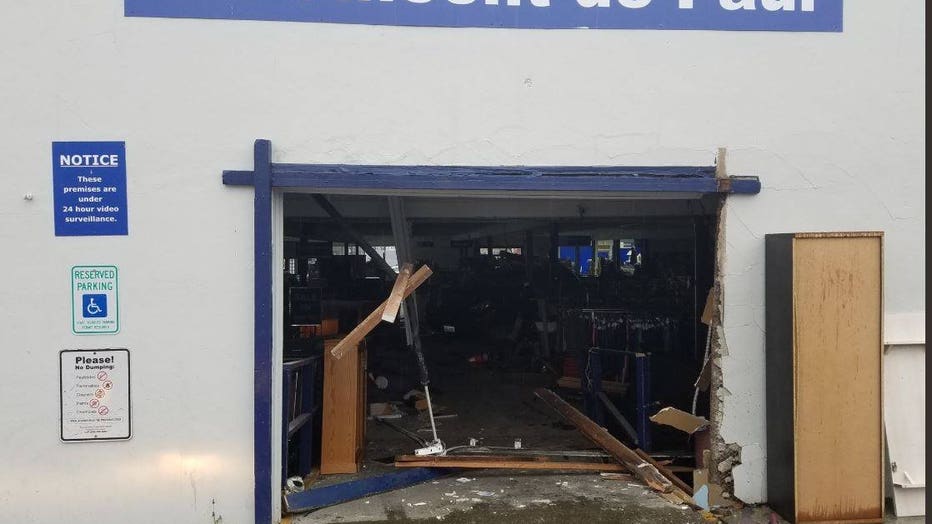 Photo courtesy St. Vincent de Paul Burien