Man who pleaded guilty to terrorist plot sentenced to 18 years


SEATTLE -- A federal judge sentenced Abu Khalid Abdul-Latif to 18 years in prison for planning to kill dozens of military recruits and government employees at a Seattle military processing center.

The FBI-led Joint Terrorism Task Force said Abdul-Latif, 35, aka Joseph Anthony Davis, is an extremely dangerous man.

"He is a violent man with violent political views and today the good guys came out on top and our community is much safer because of that," said FBI agent Steve Dean.

With the help of an informant, authorities were able to hear about Abdul-Latif's plot to carry out an attack with co-defendant Walli Mujahidh using multiple grenades and machine guns at the Military Entrance Processing Station on East Marginal Way South on July 5, 2011, according to charges.

Abdul-Latif pleaded guilty in December.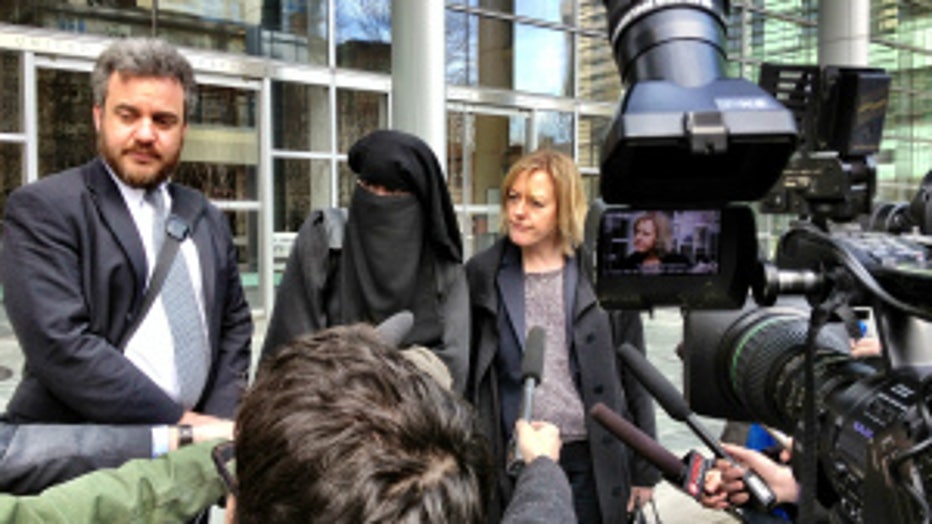 In a recording, Abdul-Latif can be heard saying, "How about we enter, we throw a grenade in there. We throw a grenade in here and then we just keep going. We just hit who we see. You know? We go up in here, we take everybody out here and then we run back out. And, once we get here, we throw a grenade here. Prevent anyone from following us. Then, we go up in here, throw maybe one or two grenades even to prevent people from following us out."

The defense argued the informant, a convicted felon, actually encouraged Abdul-Latif during the planning process and that their client was not some terrorist mastermind.

Abdul-Latif's defense attorney, Jennifer Wellman, said, "I think it is a case based on an informant who had money and ego at issue and he took advantage of a susceptible target and then went with it."

In fact, The Seattle Times reported, U.S. District Court Judge James Robart said during the sentencing hearing that Abdul-Latif did not get a life sentence due to a "at best, sloppy" investigation that involved a deceitful informant and a Seattle police detective who destroyed and/or lost evidence.

The informant was a five-time convicted sex offender who was paid more than $100,000 by the government.  And according to court documents, the Times said, both the defense and FBI tried and failed to retrieve evidence from Seattle police detective Samuel DeJesus' phone.

Abdul-Latif's wife, Binta Moussa-Davis, has stood by her husband's side during this entire process.

"The informant is a horrible, way horrible person," she said. "He's not reliable. He lied to the government. He lied to everybody."

"Saints don't bring us the sinners and our job is to make sure we prevent crime from happening and hold those accountable who commit crimes," U.S. Attorney Jenny Durkan replied, in response to the credibility of the witness.

Authorities say people can now breathe easier knowing Abdul-Latif is behind bars for almost two decades.

"This sentence sends a very strong message to others who would harm us," Durkan said.  "In simple words, don't. Don't try."