Minimum wage battle lands in Olympia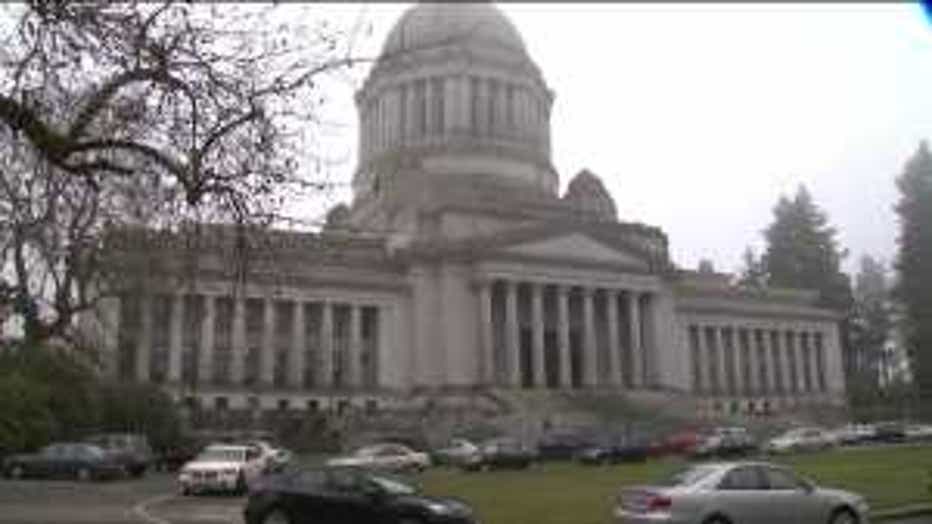 OLYMPIA -- Since voters in SeaTac approved a $15 minimum wage last fall, other Washington cities are considering doing the same, including Seattle.  But as the higher minimum wage movement spreads, some lawmakers in Olympia want to stop it in its tracks, arguing there should be one and only one statewide level.

"What Seattle does, or what SeaTac does, or Chehalis does, does not stop at the city limits," said Sen. John Braun (R-Centralia).  Braun's bill would make all Washington cities and counties abide by the state's minimum wage level.  "When you talk about an integrated economy like we have," Braun said, "I think this is a complex issue and deserves a statewide discussion."

Washington's minimum wage is $9.32 an hour, and not until SeaTac voted last fall had any city in the state decided to go above the statewide minimum.  But now there is the very real prospect of a lot of different cities with a lot of different minimum wage levels.

"Think about all the city limits you cross as you drive through the Puget Sound region and all the different minimum wages you could have in all those places and how you would process that payroll," said Braun.  "That gets really hard really quick, and why do we want to do this?"

Braun's bill will clearly disappoint many voters in SeaTac who narrowly approved a $15 wage last fall. And it's sure to draw a harsh response from Seattle's newest City Councilmember, Kshama Sawant, who is pushing hard for a higher wage in the state's biggest city.

"If we have a city like Seattle that's saying we need a $15 minimum wage, or SeaTac, then that should be their option," said Sen. Sharon Nelson, Senate Democratic Leader, who vows to fight Braun's measure.  "Seattle has the highest cost of living.  You can't have a low minimum wage in that city and have people living, making a living wage."

Braun's bill would also prevent cities and counties from adding worker benefits beyond the state level, something he was able to pass out of the State Senate last year.  The measure would effectively wipe out Seattle's paid sick leave law, approved a few years back.  "Making the system more complex and harder to deal with is not going to help businesses thrive and people get jobs," said Braun.

But Nelson argues that sick leave is an important benefit that local jurisdictions should be able to control.  "Paid sick leave is working well for ", Nelson said.  "It is not putting businesses out of business, and it is helping them right now with the flu epidemic."

Braun says he's willing to have a discussion about raising the statewide minimum wage, or benefit levels for that matter, but wants to first reign in cities that are passing their own laws.