Momentum grows for creating Washington 'bias incident' hotline that could pay alleged victims with tax money
A failed Washington state bill that would establish a hate crime hotline and compensate victims of such crimes is gaining momentum and support in the hopes that it will pass in the coming legislative session.
Senate Bill 5427 failed to advance in the state Senate's Ways and Means Committee last month, when critics slammed the bill as one that would establish a "tattletale hotline" and that compensating victims would lead to "wide open" opportunities for people to "cash in."
"Spend five minutes on Twitter on any given day and I assure someone would say something offensive under this law that we could call a 'hate crime' and collect $2,000 from the attorney general," Julie Barrett, Conservative Ladies of Washington founder and president, told the Senate Ways and Means Committee at a Feb. 20 public hearing, Center Square reported last month. 
"It potentially target[s] people for actions they don't like but are not actually hate crimes. In collaboration with bills like HB 1333, this would create sort of a 'tattletale hotline' to report people one doesn't agree with or doesn't like." HB 1333 is a bill in Washington that would establish a domestic violent extremism commission if passed.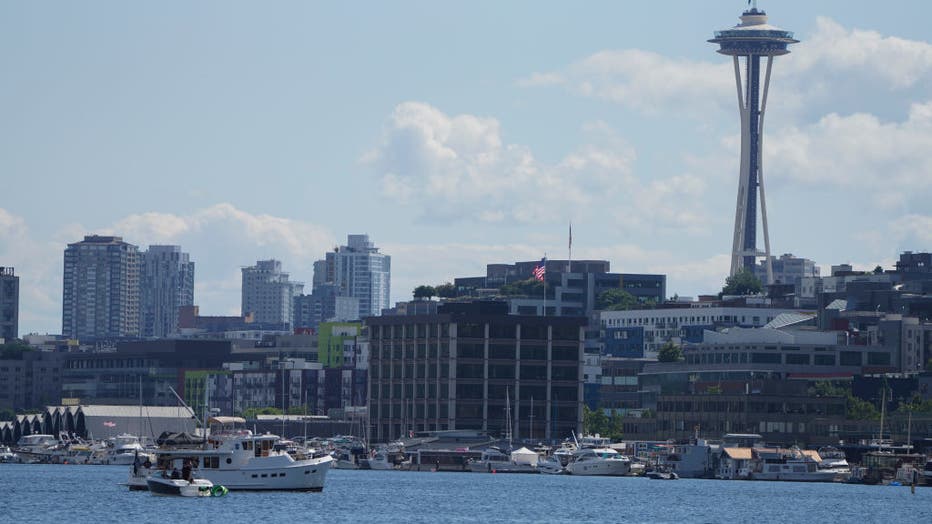 SEATTLE, WA - JULY 21: A view of the Seattle skyline is seen from Lake Union before the NHL -Seattle Kraken expansion draft July 21, 2021 at Gas Works Park in Seattle, WA (Photo by Jeff Halstead/Icon Sportswire via Getty Images)
Senate Bill 5427 would establish a hotline through the state attorney general's office for residents to call when they experience a hate crime or bias incident. The hotline would gather reports from callers, "provide crisis intervention, information and referrals" to local services and work with victims and the police, the Seattle Times reported.
Washington lawmakers approved creating a category of hate crimes in 2019, which defined such a crime as one in which a perpetrator intentionally or maliciously causes physical harm to another person based on race, sex, sexual orientation, religion, nationality and other identities. 
RELATED: Domestic extremism bill would criminalize free speech, create 'Ministry of Truth,' advocacy group warns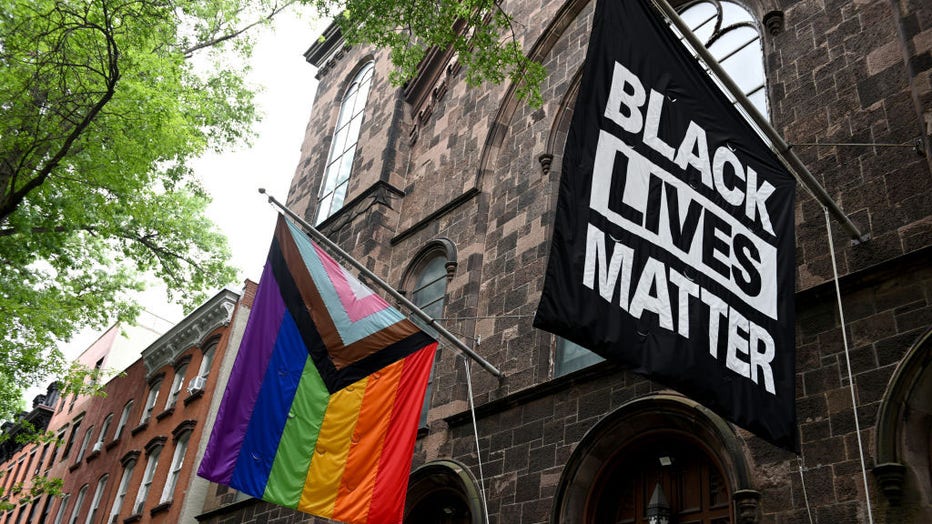 A progress pride flag and a Black Lives Matter flag are displayed outside a church. (Alexi Rosenfeld/Getty Images)
The bill defined bias incidents as hostile expressions of animus toward a person based on something such as their race, sex, sexual orientation, disability or religion. Bias incidents are not considered criminal acts under the bill, the Seattle Times reported. 
Employees of the potential program would also evaluate victims' claims to determine if they can be compensated "up to a maximum of $2,000 per person targeted or affected by a specific hate crime or bias incident," according to the bill.
Senate Bill 5427 was supported by groups such as the Anti-Defamation League, Urban League and the Council on American-Islamic Relations, but it failed to advance after Democrat lawmakers determined that spending funds on existing programs instead of a new program was of higher priority.
"We need an innovative response," a representative for the Anti-Defamation League told the Seattle Times. "Right now in Washington, we have no data on bias incidents at all."
The Washington Association of Sheriffs and Police Chiefs warned at the Feb. 20 hearing that the bill could "blur those lines" on whether police or non-law enforcement groups respond to calls, which could lead to confusion for victims.
Advocates of the bill told the outlet that they are building momentum to get the legislation passed in the next legislative session. 
Democratic state Sen. Javier Valdez, who sponsored the bill, pointed to an instance in 2021 when an intruder vandalized a Sikh cultural center, destroying a prayer hall and stealing items from the center.
"Stories like these deserve to be told and should inform how we address hate in our communities," Valdez said.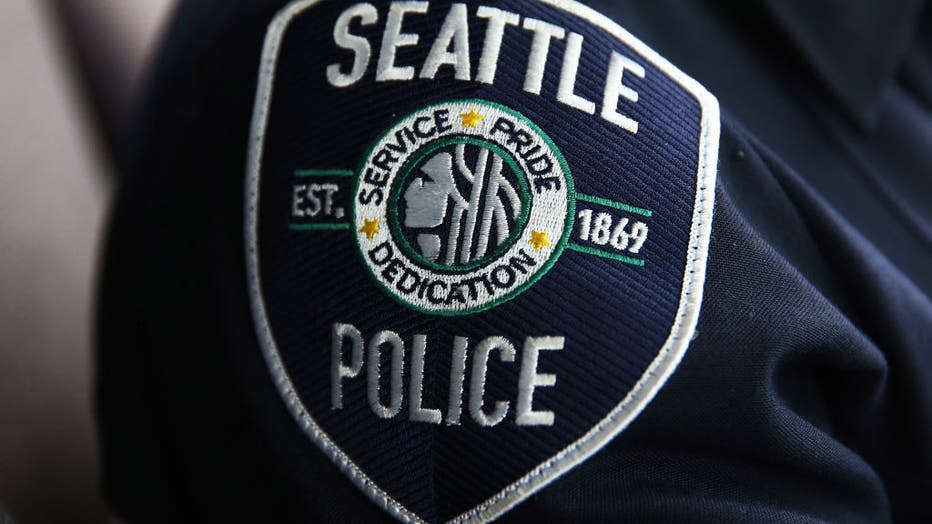 Seattle police department, SPD ((Photo by GENNA MARTIN/San Francisco Chronicle via Getty Images))
"We need a way to report and discuss these incidents, and the victims deserve appropriate crisis intervention," he added, calling the crime "a targeted attack on the culture and religion" of the center.
The bill is styled after an existing program in Oregon that was unveiled in 2020. The hotline initially began with a budget of $43,000 in 2020 before lawmakers expanded the budget to $2 million and hired more employees, The Seattle Times reported. The program also has a $2,000 cap on compensation to victims.