Never ending Tacoma construction continues: Plan ahead for I-5 southbound split!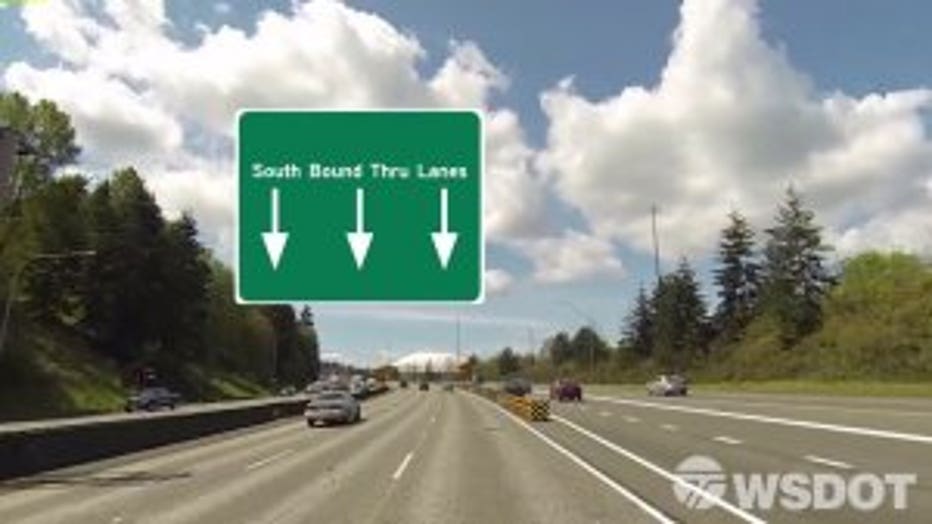 TACOMA -- More major changes are in store for drivers on Interstate 5 through Tacoma starting Wednesday morning.

Barriers have gone up and the southbound lanes are now split into two separate roads. The left three lanes will be for through traffic continuing southbound. The two right lanes will be collector-distributor lanes for traffic exiting for I-705 into downtown Tacoma and SR 16.

WSDOT is asking drivers to plan ahead for the changes.

"The new temporary lane configuration may take some time for drivers to get used to," said WSDOT project manager Gaius Sanoy. "We appreciate drivers' patience while we work toward finishing this project."

Last week, northbound drivers were shifted into newly built lanes over I-705.

The change is expected to last through 2017. This is all being done to replace old concrete on I-5 and build out HOV lanes that will go from Gig Harbor all the way to Everett.

For the next week expect some nightly lane and ramp closures in this area. Check out the tacomatraffic.com website for what to look out for.