Officer: Dog owner says she bit puppy's ear as 'good training technique'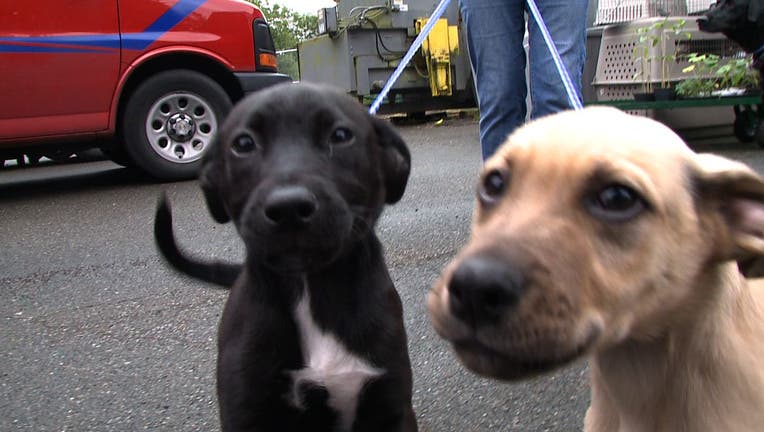 article
OLYMPIA -- Three dogs are being nursed back to health after police say their owners tortured and abused them.

Animal control says one of the pet owners was biting the dog's ear, claiming it was a way to train the animal.

One of the dog's owners has been arrested and the other owner could soon be facing charges.

"They're just really happy go lucky," Thurston County Joint Animal Services officer Erika Johnson said of the three dogs.



The two puppies and an older lab-mix are recovering at an animal shelter, but they have a lot of healing to do.

Investigators say a skin condition on the adult dog, named Amigo, is a clear sign of abuse.

"This kind of hair loss going untreated is definitely neglect," said Johnson.

Officers took the dogs from their transient owners at Artesian Commons Park on Wednesday.

Witnesses told police that the owner of the brown puppy, named Ninja, was actually biting the animal's ear.

"She told me that she was told it's a good training technique," said Johnson. "It's not. It's very painful and a puppy of 10 weeks does not understand."

Friends of the dog's owners said the suspects would never mistreat their pets.

But investigators believe this week's incident wasn't the first time the dogs were mistreated.

"If you get abuse to that degree ... it is not a first-time offense," said Johnson. "These animals have been seen in a span of three days, three separate people have seen the abuse on them."

All three dogs are getting X-rays because investigators are trying to see if there are old injuries that have healed.

Animal control plans to fight to make sure the dogs aren't returned to their owners.