Photographer uses powerful image to raise awareness about pre-term birth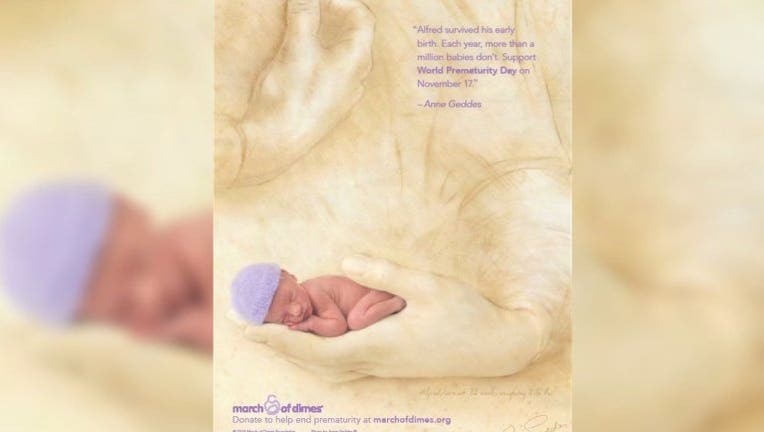 article


SEATTLE -- She is a world-famous photographer and now an image she created of a baby boy will be used by the March of Dimes to raise awareness about pre-term birth.

Anne Geddes says the boy named Alfred almost did not survive.

"If I wasn't a photographer I wouldn't be working in a place like that," Geddes said.

Geddes is also being featured in a TV spot for the March of Dimes. She is visiting Seattle as an ambassador of the organization.

November 17th has been designated as World Pre-Maturity Day.