Police looking for takeover-style bank robber in Magnolia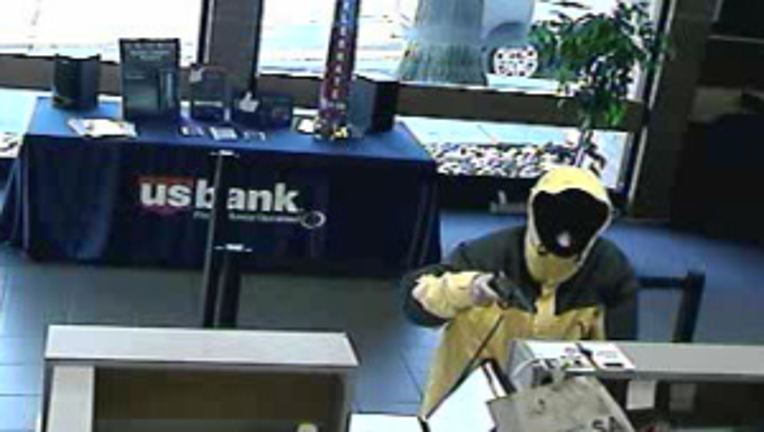 article
SEATTLE -- Police are looking for a man who brandished a handgun and ordered customers to get on the ground during a bank robbery Wednesday morning in the Magnolia neighborhood.

The suspect, wearing a yellow jacket, mask and sunglasses, walked into the US Bank on 31st Avenue and W. McGraw Street at 11 a.m., police said. He held a gun in the air and ordered customers and bank staff to drop on the ground. He then approached the teller and demanded her to fill a bag full of cash, police said.

The suspect fled the scene after the robbery, and police are still searching for him.

Police encourage anyone who has information about the robbery to contact the Seattle Police Department at (206) 684-5535.