Preliminary toll schedule decided for new State Route 99 Tunnel


OLYMPIA, Wash.-- Drivers who use the new State Route 99 Tunnel that will replace the Alaskan Way Viaduct through downtown Seattle can now calculate how much their new commute might cost them.

On Tuesday afternoon, the Washington State Transportation Commission decided on a preliminary toll schedule, which sets hours and rates for the new tunnel deep underneath Seattle's city center.

Driving through the new tunnel won't be cheap. The rate schedule, known as Option A, tops out at $2.25 for afternoon commuters between 3 p.m. and 6 p.m. Nights and weekends are the cheapest for the tunnel at a buck. Rates for the morning commute and midday fall in-between.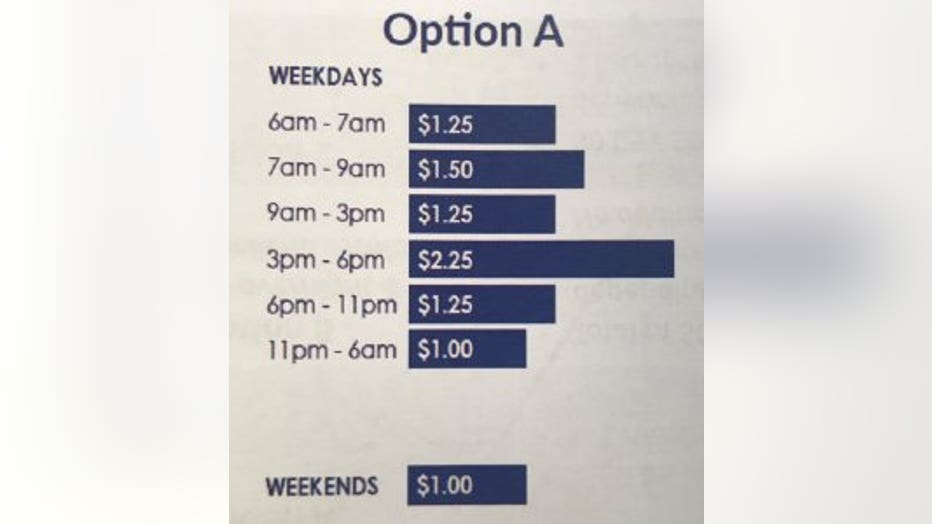 "A lot of people are juggling the free versus the toll option," says Reema Griffith, executive director of the Washington State Transportation Commission. "And that will  balance about where they have to be and by what time."

The new tunnel replaces the aging and crumbling Alaskan Way Viaduct, built in the 1950s. There's still a lot of unanswered questions about who will use the new tunnel, because it completely changes downtown traffic patterns. The new tunnel connects the SoDo area at the southern end to the north, where it surfaces to connect with South Lake Union and Lower Queen Anne neighborhoods-- with no downtown exits at all.

"We don't really have a picture of who will be using the tunnel," says Griffith. "A lot will likely depend on time of day and what traffic is doing."

After a two-year construction delay caused by the breakdown of the tunnel boring machine, Bertha, the tunnel is expected to open later this year-- and the first few months for drivers will be free.

Most of the almost $3.3 billion to build this tunnel -- almost 60 percent -- come from gas taxes. Tolls will fund only $200 million -- that's about 6 percent of this massive project. The hope is that savings in commuters' time and seismic security is worth the hefty price tag. The option selected by transportation commissioners also calls for 3 percent increases in the toll every three years-- to keep up with expected inflation.

"People do place a high value on their time," says Griffith.

If history is any guide, Griffith says, the introduction of tolls on the State Route 520 floating bridge might provide an example. Traffic volumes on that span dropped roughly 40 percent when tolls went into place. And as drivers found free routes were costing them in time -- they started migrating back to using the bridge and paying the toll.

The Washington Transportation Commission is taking feedback on the proposed toll schedule into October.