Seattle drone mystery solved: It wasn't peeping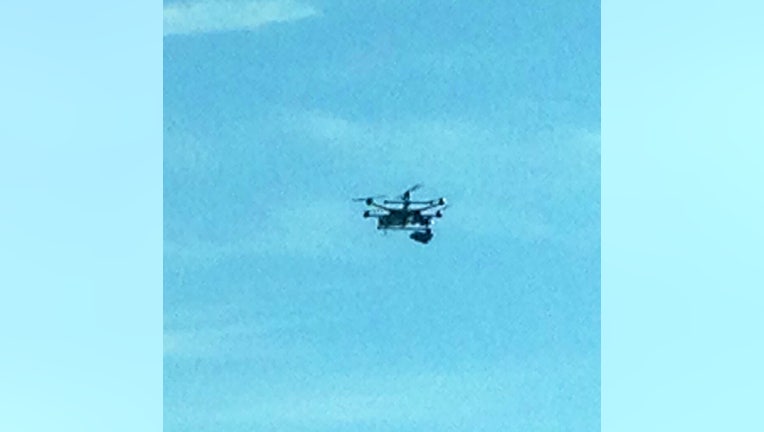 article


SEATTLE -- The business owner of a drone spotted hovering outside the window of a half-dressed woman in her 26th-floor condo said Tuesday he apologized to the resident and explained that it wasn't peeping into her home.

Joe Vaughn, the owner of the Portland-based Skyris Imaging, said he called the Seattle Police Department when he saw the media reports about his drone.

Vaughn said the drone was shooting a video for a developer who's building a 20-story office tower and who needed a "view" study for his potential site.

Vaughn said he also apologized to Lisa Pleiss, the woman who was alarmed and reported the drone.  He said he told Pleiss "who we were, what we were doing up there, let her know at no time was any part of the apartment a point of interest we were targeting."

Seattle police had no comment.



REST OF TEXT IS ORIGINAL STORY FROM MONDAY:

It was 7:45 Sunday morning and Lisa Pleiss was fresh out of bed.

Even though her condo has floor-to-ceiling windows, she never worried about anyone seeing her partially dressed. After all, she lives 26 floors up.

But Sunday morning she saw something strange hovering outside.

"It was actually quite large. It appeared that there were video cameras on it," she said.

"So that's what kind of caused me alarm because I wasn't particularly dressed for a camera, by any means. I wasn't appropriate, and so that was nerve-wracking immediately.

"I kind of, like, hid for a second and got myself taken care of and then I went back out and looked and went to grab my camera and it swooped away really fast," Pleiss said

But Pleiss was able to snap a picture of the drone and immediately called down to the front desk. They called police.

"It was really scary and just felt really violating. Here I can normally go around my house anyway I want and by no means did I feel that way," Pleiss said.

 

Pleiss doesn't think she was targeted, but maybe she was in the right place at the wrong time.

"Now I understand how violating it can feel when you're standing in your apartment and you don't know who's there looking at you, or potentially taking pictures of you," Pleiss said.