Seattle marijuana tour: 'Our goal is to teach everyone'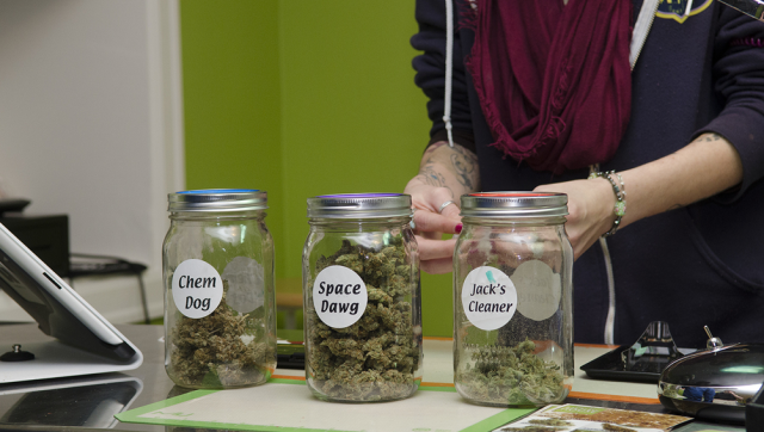 article


SEATTLE -- If you're looking to rip a "4-Feet of Heat" bong and munch down on some hash cakes, Seattle's newest marijuana tour is not for you.

But if you're interested in learning about the intricacies of glass blowing, the DO's-and-DONT's of pot trimming and specific medical benefits behind a variety of  marijuana strains, then this tour could be your ride.

Michael Gordon, the CEO of Kush Tourism, said one of Seattle's first marijuana industry tours is nothing like Colorado's tours that feature a "give us your money and we'll plow you with weed" mentality.

Kush Tourism participants are not allowed to ingest weed on the tour. No free pot samples or hand outs will be given. Everything on one of the Kush Tours is a totally legal, totally legitimate way to learn about the new world of marijuana industries, 26-year-old Gordon said.

"With legalization, we have an incredible opportunity to kick the stigma," Gordon said. "Business owners smoke. Professional people smoke. There are great people out there who smoke. It's just something that people do as a recreation.


The New Businesses behind the Pot Business 

Kush Tourism -- like recreational pot business -- is new. Gordon lead a few private group tours last month, and will open up to the public on March 15 and 16. The upcoming tours will center around glass blowing, and give participants  hand-on instruction on how to create the best blown glass to smoke their intended kind of bud.

Glass blowing is followed up with a trimming session, where participants will learn how to best cut their weed for optimal production.

Each tour session is three to four hours and costs $150 dollars, Gordon said. Ultimately, the tour will revolve around a couple of five themes: Medibles, Glass, Grow, Cooking and Medicinal Information. Hands-on will be the focus, Gordon said.

"Our goal is to teach everyone," Gordon said.

Tours will go behind the scene at local glass shops, grow operations, glass blowers and eventually retail stores.Gordon is paring with well-known cannabis industry friends like local chef Mary White to add legitimacy. The tours will give anyone -- from the most casual smoker to the industry pro -- an exclusive look into a world that has only recently been made legal.

"It's a snapshot of the cannabis industry, something never before seen by the public," Gordon said.

Gordon's belief that the industry and typical cannabis user is more productive the "stoner-bro" character the media loves to perpetuate helps drive his priority of professionalism. He says legitimacy in Joe Public's eye will go a long way in securing crucial elements to the industry like bank approval securing insurance; crucial elements that have stymied the the new industry.

"You offer a brewery tour and you have no problems," Gordon said. "But for us, we're on an edge."


For years, Gordon has used marijuana "like a cup of coffee" and been hampered by its stigma.

But as things change and legitimate business owners make a legitimate profit doing something they love, he hopes the "stoner-bro" idea will change, too.

"We have a duty, an obligation and an opportunity to do this right," Gordon said.