Seattle moving ahead with plan to raise minimum wage


SEATTLE -- In his State of the Union Address Tuesday night, President Obama spoke about income inequality. He said not only would he use his executive power to raise the minimum wage for federal contractors, he encouraged business and local governments to do so for workers, too.

"To every mayor, governor, state legislator in America, I say, you don't have to wait for Congress to act," the president said. "Americans will support you if you take this on."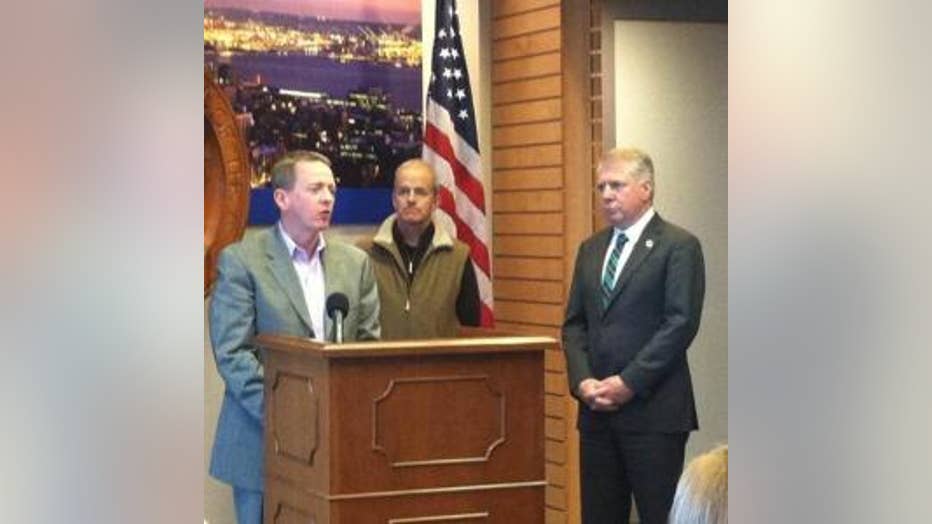 On Wednesday, Seattle Mayor Ed Murray applauded the president for taking on the issue that became a focus of his mayoral campaign last fall.

"He sees cities as the place that can offer leadership on this. The fact he`s willing to offer leadership, the fact that he`s willing to use his executive power similar to what we`re trying to do here with city employees, I think it`s very encouraging," Murray said of Obama.

Murray has already created an Income Inequality Advisory Committee and given members until the end of April to come up with recommendations.

"No one has staked out a position in negotiations at this point. Issues like exemptions, phase-in, tiers, these are still on the table."

He is still pushing for a minimum wage of $15 an hour, as is newly elected socialist City Councilwoman Kshama Sawant.

"The epicenter of the fight back in 2014 will be the fight for 15," she said in a video she released after the State of the Union.

But committee chairmen aren't sure what will happen when they start looking at the details.

"I think we need to be attentive to where the data takes us," co-chairman David Rolf said. "We have to come up with a good policy, a wise policy, and a policy that ultimately grows our economy."

Murray is expecting heated debates, but hopes the city can find a solution so the minimum wage issue doesn't have to go to the voters.

"I know that we`re not going to get everyone on board, I've experienced this before. But I believe folks in the business community and folks in the labor movement and people in the nonprofit sector have got to come together on a compromise, or we will face a very expensive and divisive campaign," Murray said.