Seattle's Union Gospel Mission pushes ahead for annual fundraiser
SEATTLE– There isn't a community in the Puget Sound who isn't suffering from a growing homeless epidemic.

That's what makes Pearl Jam's efforts raising nearly $11 million from its "Home Shows" such a big deal. The first set of dollars will help youth homelessness in four counties.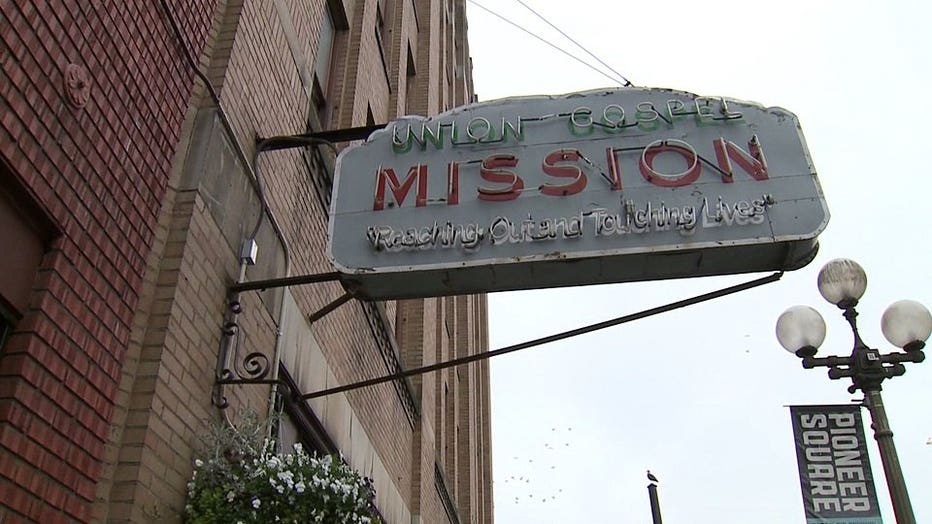 "When they see Seattle's Union Gospel Mission's sign illuminating over Second Avenue or other areas in King County we want them to know there's someone here to help," said Seattle's Union Gospel Mission Chief Program Officer Terry Pallas.

Heading out in vans, Seattle's Union Gospel Mission tries to reach people who've run out of hope.

"We get people stabilized off the streets and into transformative programming," said Pallas.

For the past 86 years, Seattle's Union Gospel Mission has been the face of homeless services in the area.

"Over 80% of all of our revenue comes from individuals, hardworking individuals," said Pallas.

Donations from individuals and businesses fund a growing list of services to the tune of a nearly $26 million budget.

Nearly $11 million raised from Pearl Jam's "Home Shows" will go to local groups throughout the state.

"We're determined to make a difference for every individual it impacts and then to change the system, so some people don't need to come back in the future," said United Way of King County's Joe Fine.

While Seattle's Union Gospel Mission supports Pearl Jam's efforts and is excited for many organizations receiving much needed funding, Pallas says Seattle's Union Gospel Mission hasn't heard from anyone if they will get any of the donations gathered from Pearl Jam's concerts.

The Mission says it doesn't believe it is on the list right now, but would be open to partnering with the band or United Way in the future.

It's faith-based foundation meant it wouldn't have received any dollars from Seattle's Head Tax proposal had that not been repealed.

"We don't receive government funds. We don't line up under those. We are privately funded," said Pallas.

That's why Thursday's "Catalyst Gala and Live Auction" is so important. The annual dinner honors donors willing to be generous enough to support Seattle's Union Gospel Mission to provide housing, job training, counseling, and other services to homeless people of all ages.