Several school zone safety cameras to be installed in Bothell starting Sept. 6
BOTHELL, Wash. - The city of Bothell is planning to install several cameras to prevent speeding in school zones starting Wednesday.
According to a Tuesday press release, after reviewing complaints from the public, the city has noticed speeding in school zones has become a top growing concern in the local community. To ensure the city maintains its highest priority of keeping children and residents safe, school zone cameras will be placed in school zone areas beginning Sept. 6.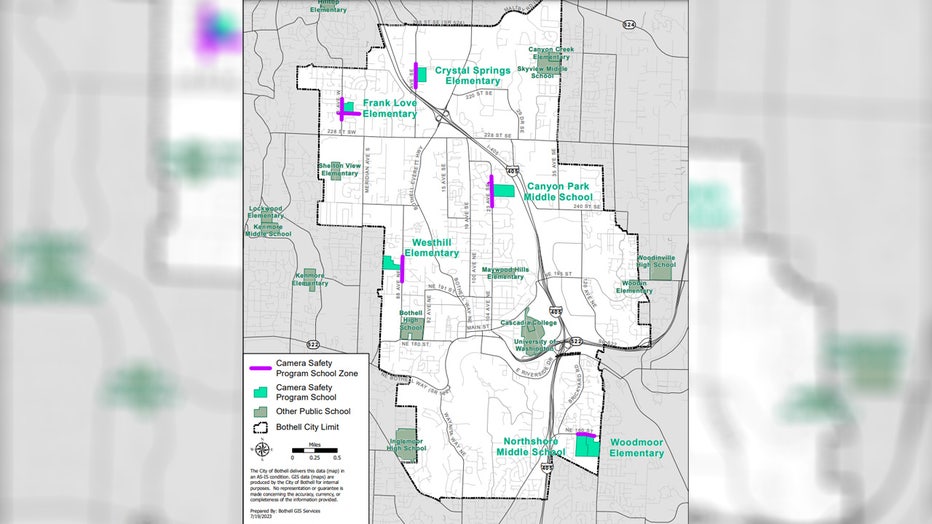 The program will start with a 30-day grace period for drivers to adjust to the new system. Drivers who speed in a school zone during this period will receive a warning. Oct. 6 marks the end of the grace period, meaning anyone who speeds in a school zone after this time will be issued an infraction. 
In addition to the cameras, Bothell Police officers will be in the city's school zones watching for speeding drivers.
HOW THE CAMERAS WORK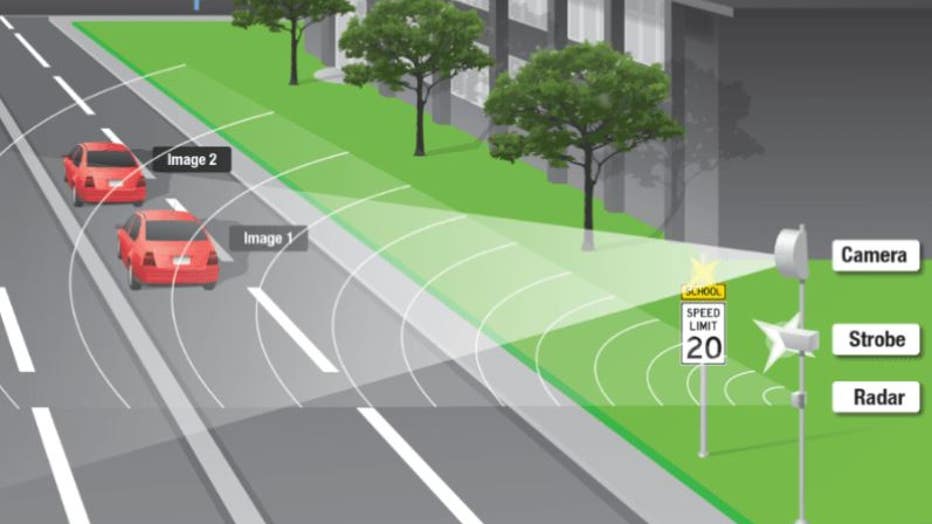 When a speeding vehicle passes a 20mph school zone sign while its beacons are flashing, the cameras will take a picture of the back of the vehicle and record a short video of the infraction. A Bothell Police officer will then review the video and determine if the infraction was valid. If so, the registered owner of the car will be mailed an infraction.