Shots fired near crowded South Seattle park; children run for cover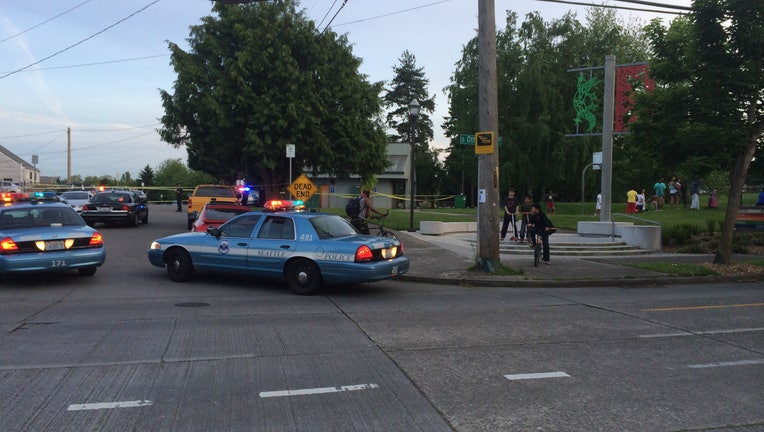 article
SEATTLE -- Multiple gunshots were fired right next to a crowded south Seattle park Wednesday night.

Dozens of people, including children, ran for cover at Othello Park.

No one was hit by the bullets but one woman at the playground was injured in the face and arm after fragments from a fence hit her during the shooting.

Witnesses say they saw two men shooting at each other at the corner of South Othello and 45th Ave South.

Both men got away but a gun was recovered by police at the scene. Detectives also collected shell casings and talked to multiple witnesses.

One man who was playing basketball at the time said he walked back to his car after the shooting and noticed that the back window of his Nissan Altima was shot out. He told Q13 Fox News he was grateful he wasn't inside of his car at the time. Another witness said it was the most terrifying experience of her life.