Signatures submitted: Rideshare referendum likely going before Seattle voters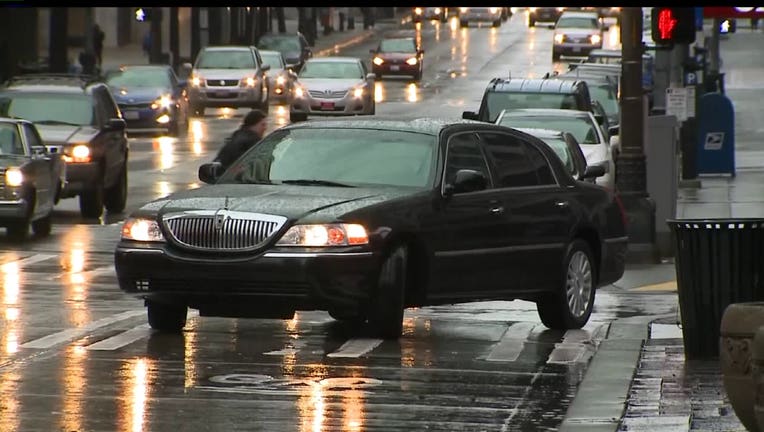 article


SEATTLE -- Supporters of the city's rideshare companies -- Lyft, Sidecar and UberX -- said Thursday they had submitted more than double the number of voter signatures required to get a referendum on the ballot on the city ordinance limiting the services.

On March 17, the Seattle City Council approved a bill to place new regulations on rideshare companies, including capping the number of drivers that can be on the road at any one time at 150. The legislation places safety regulations around these new services, including insurance requirements equivalent to those in the taxi industry.

But Thursday, supporters of the companies said in a statement that they had submitted more than 36,000 voter signatures calling for a referendum on the recent city ordinance, while only 16,510 voter signatures are required.

"We've seen overwhelming support from voters for the referendum effort," said Brad Harwood, spokesman for the supporters' group. "The fact that we were able to gather more than double the required number of signatures in such a short time shows that Seattle voters clearly want to have a conversation about this issue."

Mobile app ride service companies have stated that the new ordinance would severely limit their ability to continue providing service within the city, and thereby reduce affordable transportation choices in Seattle.

"These ride services are widely popular and provide important transportation options within the city," said Harwood.  "The recent ordinance would severely limit these options for residents and visitors alike. "

Submission of the signatures prior to Thursday's deadline automatically suspends the ordinance from taking effect.

"Clearly, there is a need for effective policies that will allow these services to continue to operate within the city," continued Harwood.  "We look forward to working with the mayor and the city to find a workable solution."

After initial inspection by the City Clerk, the petition pages will be delivered to King County Elections for verification of the voter signatures.