State to debate more landslide protection regulations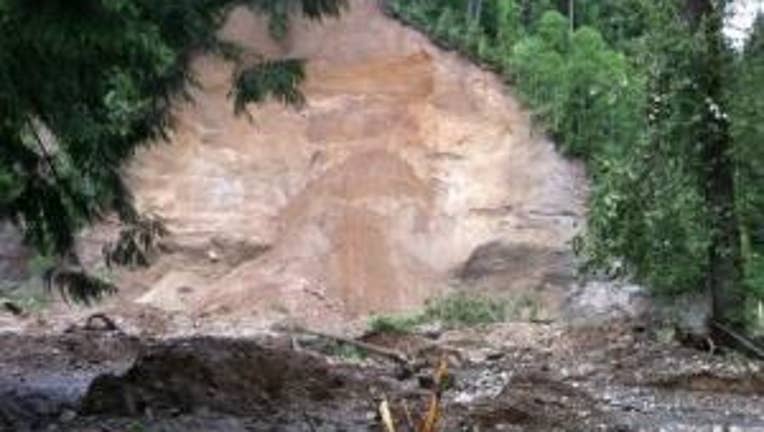 article


For the first time since the deadly mudslide in Oso, state officials will talk about whether more regulations are needed to protect people and property from future slides.

Residents in Maple Valley are keeping a close eye on the hillside above their homes. It starting sliding yesterday, knocking down trees and causing the Cedar River to flood.

"All of a sudden, there was a 15 foot wall of water coming back this way," says Jeff McGough.

"We were scared," adds Ashley Hutchison. "We took out photo albums, lifted those up, and the computer was lifted."

Neighbors are more cautious since the slide in Oso earlier this year, and so are some state officials.

The Department of Natural Resources has not determined whether logging played a role in that slide, but on Friday they announced new requirements for timber harvests near potential slide areas.

The director of the Washington Forest Law Center says that's a start. But Peter Goldman thinks more needs to be done.

"This isn`t just a question of the state doing something internally," he says. "What we need to do now is to identify where these really dangerous places are and come up with logging measures."

Goldman hopes to bring that up tomorrow, during a special meeting in Olympia. The DNR will present what they know about the causes of the Oso slide, and then take public comment.

"It`s possible several spouses of people killed in Oso will be testifying," says Goldman. "This is their first time to come forward."

He hopes their emotional stories will convince officials to pass emergency measures to prevent future slides and help the people who live below.

"This is a very important science policy debate on how we protect these places. What we need to do is double down and make sure we get these protections into place right away."

Tomorrow's meeting will start at 9:30 am in the John A. Cherberg building in Olympia. It is expected to last most of the day.