Top 10 local neighborhoods for cheaters
SEATTLE – Laurelhurst tops the list of where the most cheating spouses or partners live in Seattle area followed closely by Wallingford and Bellevue.

The top 10 list of philandering neighborhoods in the area comes to us from AshleyMadison.com, a dating website for those already in relationships.

The website analyzed its 50,306 members who say they live in the Seattle metro region and found that roughly 8% of us are cheating or at least thinking about it enough to join a website for cheaters.

Wedgewood, Madrona, Montlake, Ballard, Kirkland, Queen Anne and Georgetown round out the top 10 list of cheating hoods.

AshleyMadison.com reports Laurelhurst also has the most married men seeking single women and Ballard is the area where the most affair partners live.

If you are wondering about female cheaters, the site says 47% of members in our area are women.  Their average age is 36.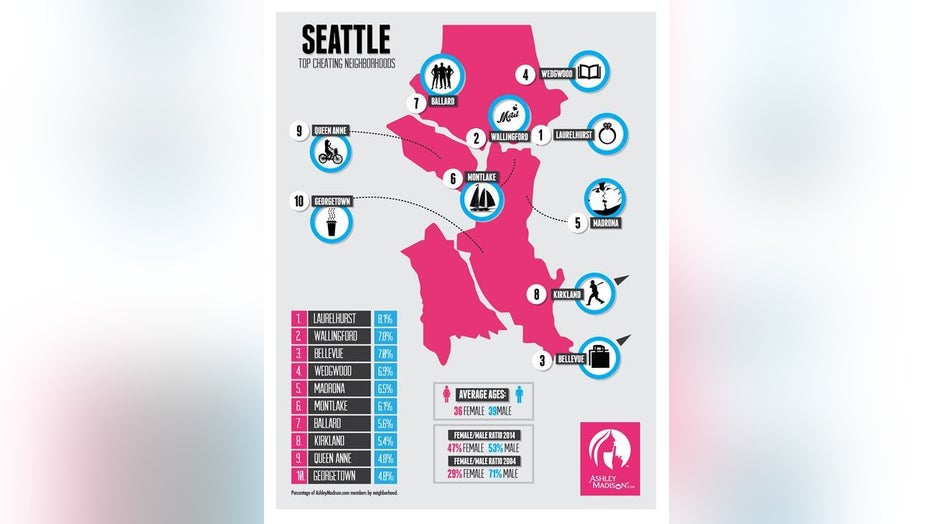 Graphic courtesy of AshleyMadison.com