Victim: Robber poses as town-car driver
SEATTLE -- Police are searching for a man who allegedly uses his black sedan to help him pose as a car service driver to lure victims needing a ride before he beats them for cash.

The latest victim told police he's heard of this happening before, and worries others will be beat up in the scam.

Seattle police received a call from a man Sunday morning, saying that a town-car driver robbed him and beat him on the ground the previous night.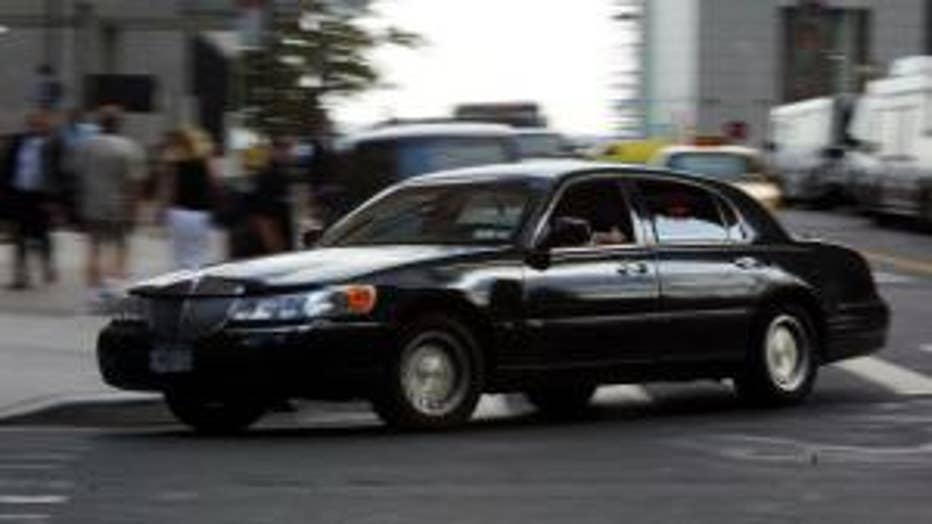 Town-car service file photo. From Getty Images.


The victim told police he was partying in Pioneer Square late Saturday night when he decided to head home and began walking toward Belltown in an effort to hail a cab. The victim flagged down a black Cadillac luxury 4-door sedan near the corner of 5th Avenue and Wall street, and the driver of what appeared to be a legitimate town-car service told the victim he could have a ride home.

When they arrived at the victim's home in the 10000 block of Midvale Avenue North, he counted out some cash in the backseat to hand to the driver. The driver, looking in his rearview mirror, allegedly offered to help the victim count out the cash, opened his door and roughly pulled him out of the backseat. The victim told police he fell to the ground and his wallet containing $600 cash flew out of his hand. The driver picked up the wallet, ran back to the vehicle and took off.

The victim was not seriously hurt in the scuffle. But he told police his friend was robbed in a similar manner, and that he was concerned "someone is driving around Seattle posing as a town-car service to rob people."

The suspect is described as an Asian male in his late 20s with a medium build and medium height.

Q13 FOX News was unable to find any other recent police reports of similar robberies, however.

Police are investigating the incident.