What the HECK is it? Man finds interesting sea creature on Washington beach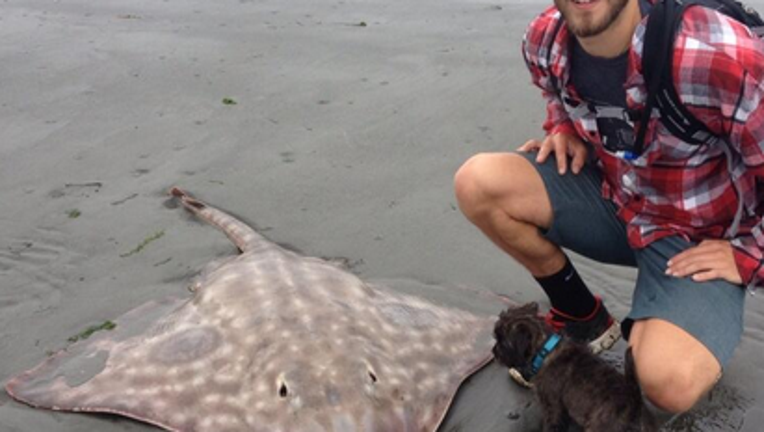 article


WHIDBEY ISLAND -- Beachcombing is fun, as one Washington resident found out today.

Twitter user Jordan Dibble tweeted Q13FOX News Monday, asking us if we knew what the bizarre sea creature he found on a beach was called. Dibble said he found it around 9 a.m. Monday morning on Double Bluff beach. Dibble said the creature was dead and blood was pooled around it's tail.

One Twitter user guessed what Dibble found was a Big Skate. Big Skates are the largest species of the Skate family, and can be found in the Puget Sound and the northeastern Pacific Ocean. The animal usually inhabits coastal bays and estuaries and can often live up to 26 years old.

But we aren't sure. Do you know for sure what Dibble found? Let us know!