Window washer alive after falling as many as10 stories, landing on moving car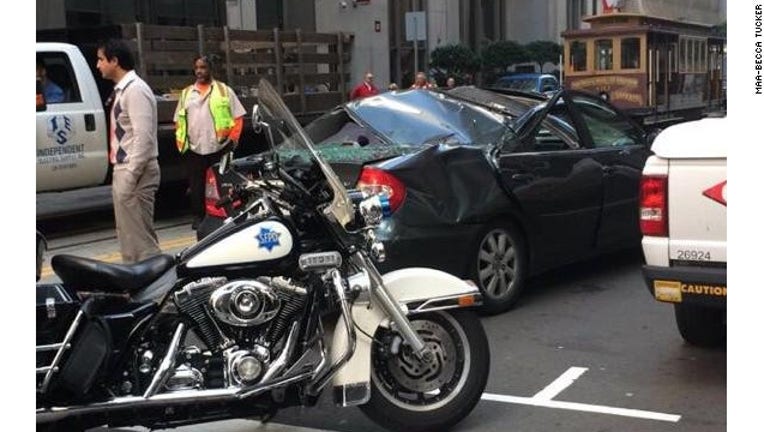 article


SAN FRANCISCO (CNN) -- One witness thought she came upon a lifeless body during her routine walk in San Francisco -- but firefighters say the man who was lying in the middle of the street survived a fall as high as 10 stories.

The man, whose name was not released, is a window washer who fell from a building, the San Francisco Fire Department said.

He fell between eight and 10 stories, landed on a moving car and bounced into the middle of the street, fire officials said.

"He looked lifeless," the witness, Maa-Becca Tucker, said on Twitter. She looked at the car the window washer landed on, and it was totaled -- "as if another car came from above and fell on top."

But firefighters say the man was alive when they treated him at the scene and transported him to the hospital.

His condition at the hospital was not immediately known.