Credit card cloner: 'They asked me if I was trying to buy $600 worth of bras and panties'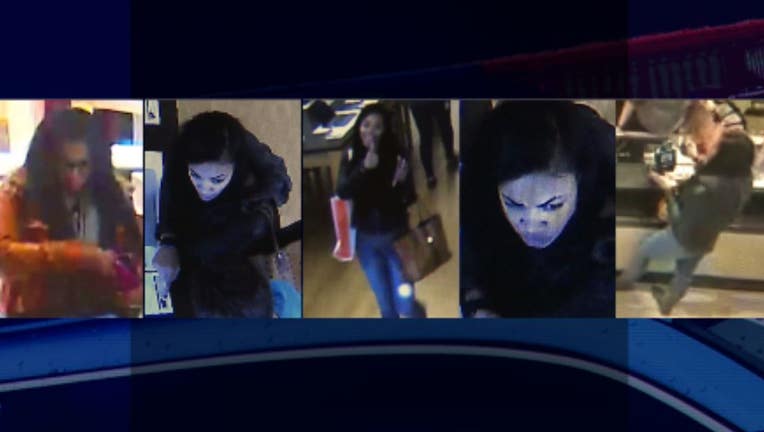 article

MERCER ISLAND - She's one of the smoothest criminals I've seen in a while, nothing seems to faze her.

Mercer Island Police say she's cloning victim's credit cards and having a good 'ol time shopping with them.

Surveillance video shows a young woman chatting with a clerk in the University Village Microsoft Store on January 14th, spending almost $1,700 for a Surface tablet. The customer service must have been excellent because she even gives a thumbs-up to an employee on her way out. The problem is the American Express card number she used belonged to Mercer Island's Scott Swerland. "I was not at University Village where the charges were attempted and I had the card on me."

Mercer Island Police say Swerland is one of two victims who had their card numbers stolen. This is the suspect detectives are trying to identify and they say she didn't stop at just one store. "The credit card company asked me if I was trying to buy $600 worth of bras and panties at Victoria Secret. I was not," said Swerland.




American Express' fraud protection kicked-in so she left empty handed after the charge was declined.

"I suspect it`s probably a cloned credit card that she`s got ID for," says Mercer Island Police Det. Joe Morris. He thinks the same woman tried to charge another victim's card for more than $2,600 at the Pacific Place Microsoft Store in seattle on January 27th. "She spends a lot of time with the employees, asking about the computer and all that kind of stuff and a lot of time up at the counter and that transaction also does not go through," said Det. Morris.

In all three surveillance videos she is completely relaxed and comfortable. "We definitely want her," Det. Morris says. "Identity Theft is a big issue and that is something that affects everybody and we`d like to hold her accountable for her actions."

Swerland admits he was shocked at how easy it was for her to clone his card. It was never out of his sight. Police don't know yet where the number was cloned, but Swerland says it will catch up to her eventually. "I`d like to say karma is real and you will get what you deserve."

If you can tell Mercer Island Police who she is, call an anonymous tip into:
CRIME STOPPERS: 1-800-222-TIPS

You must call the Crime Stoppers hotline with your tip to be eligible to receive a cash reward for information leading to a fugitive's arrest.