8-year-old girl attacked by cougar at Olympic National Park
CLALLAM COUNTY, Wash. - An eight-year-old was attacked by a cougar while camping at Olympic National Park with family on Saturday.
Park officials announced the attack happened around 6:30 p.m. on Saturday in the Lake Angeles area. The girl was camping with her family when the cougar attacked.
Officials say the girl's mother screamed at the cougar, and it left the area.
Park staff responded immediately and treated the girl, who suffered only minor injuries. The family was escorted back to the trailhead, and the girl was taken to the hospital for evaluation.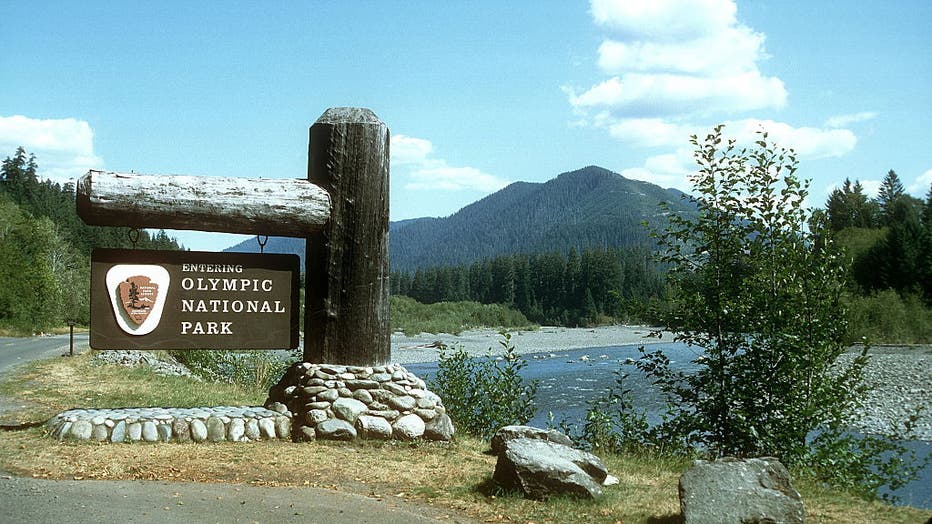 (GERMANY OUT) Olympic National Park: Schild am Eingang zum Nationalpark - ohne Jahr (Photo by Bütow/ullstein bild via Getty Images)
"Due to the extreme nature of this incident, we are closing the Lake Angeles area and several trails in the vicinity," said Olympic National Park Wildlife Biologist, Tom Kay. "Out of an abundance of caution, the Lake Angeles Trail, Heather Park Trail, Switchback Trail, and the entire Klahhane Ridge Trail are closed until further notice."
Park law enforcement and wildlife specialists have been sent to Lake Angeles to track the cougar and kill it. Staff will perform a necropsy and determine if they can find a reason why the cougar attacked, as they are very rare.
Olympic National Park is considered cougar territory, and visitors are encouraged to not travel alone, not bring pets and keep children within sight. If you meet a cougar, officials warn that you should not run—instead, group together, appear as large as possible, keep eyes on the animal and make lots of noise.
WATCH: Boy visits Olympic National Park in quest to see as many national parks as he can before going blind
Officials say Lake Angeles and Heather Park areas are closed to the public until further notice.