Body washed ashore near Bellingham boardwalk identified, police seek murder suspect
BELLINGHAM, Wash. - Police have opened a homicide investigation after a body was found near the shore of Bellingham's Boulevard Park.
Authorities on Monday announced that victim Henry Howard King was found dead with several gunshot wounds, and that he was likely shot to death around 4 a.m. on March 12.
The popular boardwalk and pier were closed for most of the day Sunday while police investigated the area.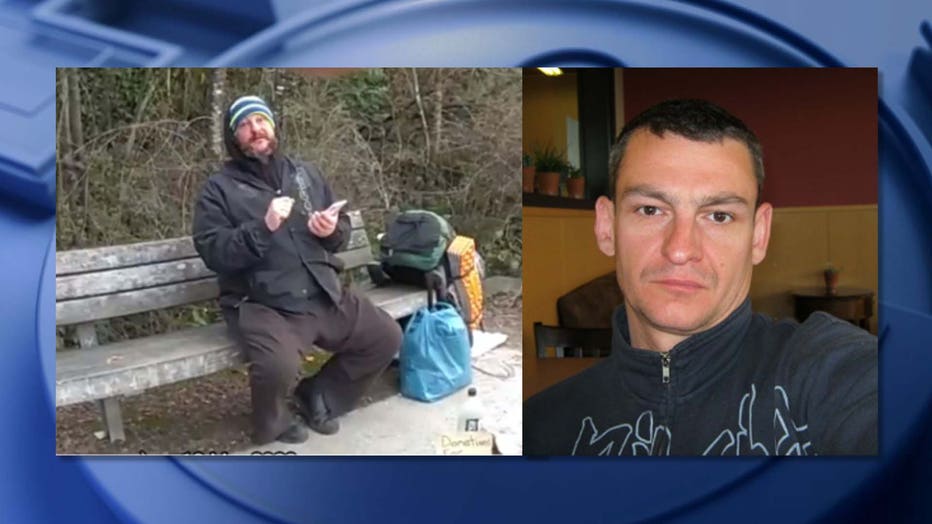 Shortly after police closed one end of the boardwalk near Boulevard Park, a mother and her two young children made a related discovery a few hundred yards away, at the other end of the boardwalk that was still open.
"I was on a walk with my daughters at around 9 a.m. and she pulled over—my daughter—on a bench and she said 'oh look blood' and I told them oh it's from fish because it's a fishing area," Bellingham resident Amy Schoen said.
"But then they noticed something shiny," Schoen said. "And I googled it, and I was like 'oh yeah that's a bullet! Okay I'm going to call."
Schoen dialed 911, and police arrived within minutes.
"They took it really seriously and shut it down right away." She said.
Bellingham Police ask if anyone in the area is familiar with King's "movements or camping locations" or had any recent contact with him to call Bellingham Police at (360) 778-8611. Detectives are working to identify friends or family members to gather more information about King.
Get breaking news alerts in the FREE FOX 13 Seattle app. Download for Apple iOS or Android. And sign up for BREAKING NEWS emails delivered straight to your inbox.