Bill would allow police to use red light camera photos for crime investigations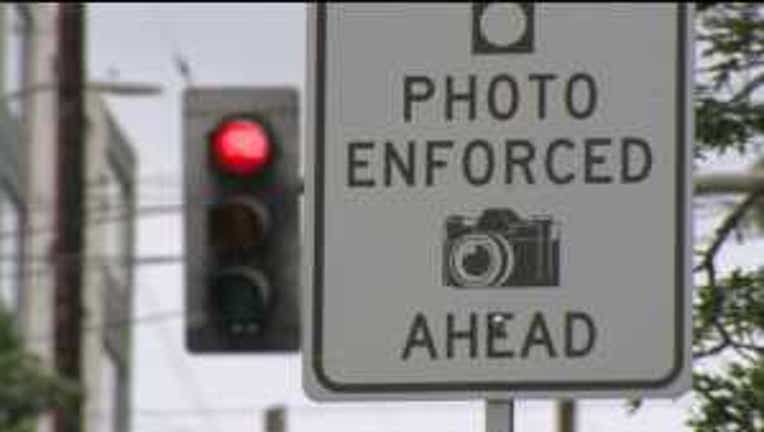 article
SEATTLE -- It's been nearly a year since Nicole Westbrook was shot and killed by someone in a passing car in Pioneer Square, and police are no closer to making any arrests. Her family remains frustrated.

"It's been so hard," said Marcia Westbrook, Nicole's sister. "And it's hard not having any clues or tips or anything."



King County prosecutor Dan Satterberg's office sits next to the spot where Nicole was shot, a reminder of how the investigation into her killing has stalled out.

"We have surveillance video from a side street so we have a side view of the car," said Satterberg. "We know exactly what time of night she was killed and we suspect this car that was barreling up Yesler Avenue did not stop for anything."

There is a red light camera near there to capture the license plates of drivers committing  traffic violations. Police wanted access to those pictures, but state law bars them from looking.

Satterberg said, "We have the suspicion that we could have solved the case, that the evidence was inside that little camera, but the law says you can only use that to prosecute an infraction, not to solve a murder."

That's why police and prosecutors support a bill in Olympia that would change the law and allow them to utilize those cameras when investigating major crimes.

Groups like the American Civil Liberties Union of Washington are against the plan, worried that it will violate the public's privacy.

"There was a clear understanding that the use of these systems would be limited so as to protect people's privacy," said Doug Honig of the ACLU-Washington. "We don't need police looking into people's private lives."

Satterberg said there are provisions in the bill that would require police to get a search warrant from a judge if they wanted to examine a red light camera.

"All the arguments to say 'no, you shouldn't have it' seem to me to be pretty weak compared to the inequities of, hey, we're trying to solve a murder here," he said.

There will be a hearing on the bill next Wednesday in Olympia.