Billboard owner won't allow taunting messages, promises 12zone
SEATTLE -- Remember all that talk of a San Francisco 49ers billboard being placed right outside CenturyLink Field?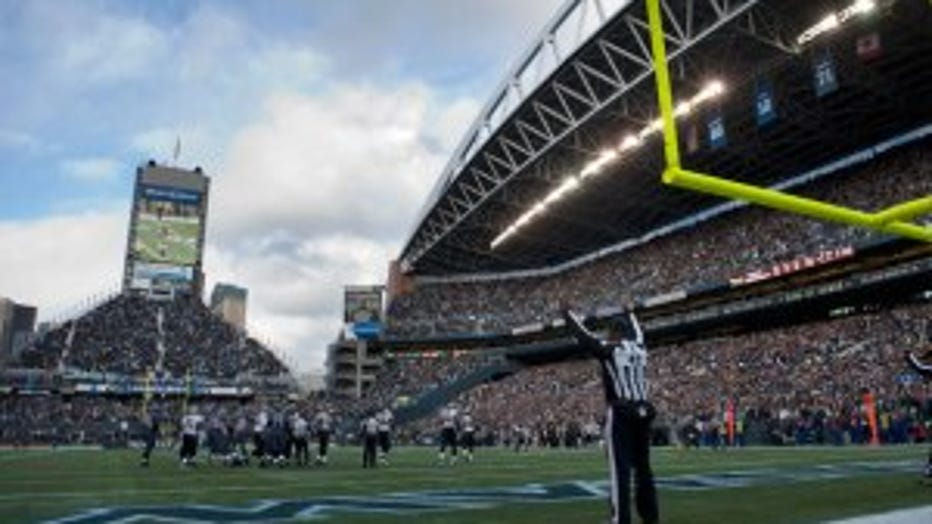 Photo courtesy of CenturyLink


The company that owns the billboards around the stadium said they won't let it happen.

Clear Channel Outdoor is promising that only Seahawks-themed messaging will be seen on 20 billboards around the ares, creating a "12Zone" for billboards, officials with Clear Channel Outdoor said.

The State of Washington, King County and the City of Seattle on Thursday announced a partnership with Seahawks sponsors and media partner Clear Channel to protect their home turf advantage.

"Clear Channel Outdoor is proud to be part of the fabric of Seattle, empowering local advertisers with effective and efficient marketing solutions and stepping up to support community programs, initiatives and nonprofits with our media," said Pam Guinn, general manager, Clear Channel Outdoor-Seattle, in a press release Thursday.

Clear Channel Outdoor has dedicated 20 billboards in a two-mile radius around CenturyLink Field to display messages that serve as a tribute to Seahawks fans. The logos of the State, County and City appear on the billboards as a sign of support for Seahawks fans, and no public funds were involved.

"Salute to the Best Fans in the NFL" billboards will appear on billboards all around CenturLyink Field.

"Best fans in the NFL" has a better ring to it than anything 49ers fans would write, anyway.